Description
Thrive Nicotine Lozenges (Nicotine Gum)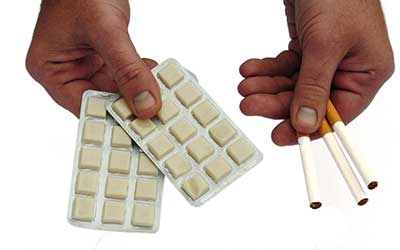 Thrive nicotine lozenges can help you quit smoking by decreasing nicotine cravings and withdrawal symptoms. Regular use of Thrive nicotine lozenges helps you to reduce the number of cigarettes that you smoke daily, thus paving the way for a smoke-free lifestyle. Smoking is a bad habit, and it is preferable to quit it completely, but if there are circumstances when you wish to refrain from smoking temporarily, you can use Thrive nicotine lozenges for example, in airplanes, or in smoke-free areas. The effectiveness of this product depends largely on your motivation to quit smoking.
Thrive nicotine lozenges are available online at Canada Pharmacy for the best prices in the market.
Directions
It is important that you take these nicotine lozenges correctly for maximum effectiveness. Take one lozenge and place it on your tongue. Suck slowly until you notice a strong taste. Wait until the taste fades before sucking again. Ideally, one nicotine lozenge should last 30 minutes before it is completely consumed. Repeat the process when you feel the urge to smoke again. Do not take more than one lozenge at one time.
At the beginning of the treatment, you can take a lozenge whenever you get the urge to smoke, but as your treatment progress and your desire to smoke decreases, you can decrease the number of lozenges that you take daily until you can stop altogether. The duration of the treatment differs for different people. Some take three months while it might take 6 months for some people until they can give up Thrive nicotine lozenges completely. Seek medical advice if you want to continue the treatment after six months.
Ingredients
Each Thrive nicotine lozenge 1 mg contains 1 mg nicotine.
Cautions
Do not use if you are under 18 years of age, pregnant, or nursing. Avoid use if you are not a smoker or smoke occasionally.
Side Effects
Common side effects of thrive lozenges are:
Lightheadedness
Headache
Nausea and vomiting
Insomnia
Upset stomach
Throat or mouth soreness
Changes in behavior
Consult your doctor immediately if you experience chest pains or irregular heartbeats. You might develop symptoms of overdose especially if you suck these lozenges quickly. Seek medical help if these symptoms persist.
IMPORTANT NOTE: The above information is intended to increase awareness of health information and does not suggest treatment or diagnosis. This information is not a substitute for individual medical attention and should not be construed to indicate that use of the drug is safe, appropriate, or effective for you. See your health care professional for medical advice and treatment.
Product Code : 9628