Description
Thyroid Medicine uses and Indications: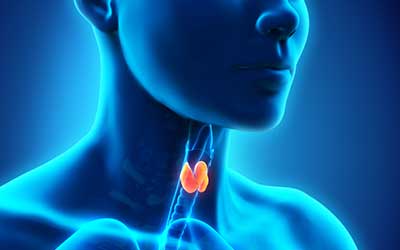 Chemical Name THYROID (THYE-roid)
Armour thyroid reverses the symptoms of hypothyroidism, a condition where the thyroid gland does not produce enough thyroid hormone. Without thyroid hormone, the body cannot function properly, resulting in poor growth, slow speech, lack of energy, weight gain, hair loss, dry thick skin, and increased sensitivity to cold. Thyroid is also used to treat goiter (enlarged thyroid gland).
Directions
Follow the directions for using this medicine provided by your doctor. TRY TO TAKE THIS MEDICINE at the same time each day. STORE THIS MEDICINE at room temperature, away from heat and light. IF YOU MISS A DOSE OF THIS MEDICINE, take it as soon as possible. If it is almost time for your next dose, skip the missed dose and go back to your regular dosing schedule. Do not take 2 doses at once.
Ingredients
THYROID (THYE-roid)
Cautions
Before you start taking THYROID, inform your doctor if you are planning to have medical and/or dental treatments, emergency care or surgery. It is vital to inform your doctor or dentist that you are taking THYROID.
It is important to check with your doctor or pharmacist before you begin to take any new medications, either prescription or over-the-counter. Caution should be used in the elderly since they may be more sensitive to the effects of this drug.
Also tell your doctor if you are pregnant or breastfeeding.
To make sure you can safely take THYROID, tell your doctor if you have any of these other conditions:
heart disease, angina
coronary artery disease
congestive heart failure
any type of diabetes
problems with your adrenal gland
Important Safety Information About THYROID:
THYROID should be used with caution in patients with angina pectoris or the elderly because there is a greater chance of occult cardiac disease
This medication may increase symptoms of diabetes mellitus, diabetes insipidus, or cortical insufficiency
Caution should be used in infants where excessive doses of thyroid hormone preparations may produce craniosynostosis
Side Effects
Since THYROID is made to replace thyroid hormones, the most common side effects generally mimic an underactive or overactive thyroid (hypothyroidism or hyperthyroidism, respectively). Adverse reactions other than those indicative of hyperthyroidism, either initially or during the maintenance phase, are rare.
If you experience chest pain, increased pulse rate, palpitations, excessive sweating, heat intolerance, or nervousness, please consult your doctor immediately; your dose may need to be adjusted.
Common side effects may include weight loss, tremors, headache, upset stomach, vomiting, diarrhea, stomach cramps, nervousness, irritability, insomnia, excessive sweating, increased appetite, fever, changes in menstrual cycle and sensitivity to heat.
This is not a complete list of side effects and others may occur. Call your doctor for medical advice about additional side effects or any side effect that bothers you or that do not go away.
IMPORTANT NOTE: The above information is intended to increase awareness of health information and does not suggest treatment or diagnosis. This information is not a substitute for individual medical attention and should not be construed to indicate that use of the drug is safe, appropriate, or effective for you. See your health care professional for medical advice and treatment.
Product Code : 6122