Description
Armour Thyroid Medication Uses & Indications: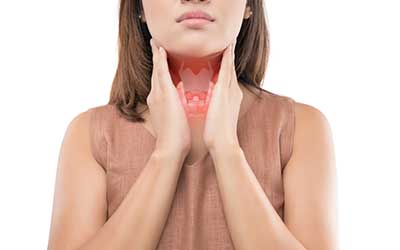 Armour Thyroid is a medication prescribed to treat hypothyroidism, which is when the body does not have enough natural thyroid hormones. Armour Thyroid contains desiccated porcine (pork) thyroid, which is dried and crushed into a powder before compounding into tablet form.
Hypothyroidism is caused when the body does not contain enough of the hormones T3 (triiodothyronine) and T4 (thyroxine). Armour Thyroid replaces both T3 and T4, helping to replenish normal hormone levels.
Thyroid hormones are responsible for several different processes in the body, including metabolism, heat regulation, growth, development, blood sugar regulation.
Fact Table

Formula

Not applicable in the traditional sense as it is a natural product derived from porcine thyroid glands

License

FDA

Bioavailability

Variable; depends on the individual preparation and gastrointestinal factors

Legal status

Rx-Only

Chemical Name

Desiccated Thyroid

Elimination half-life

1 day and 7 days

Dosage (Strength)

1/4 grain (15mg),1/2 grain (30mg), 1 grain (60mg), 1 1/2 grain (90mg), 2 grains (120mg), 3 grains (180mg)

Pregnancy

Consult doctor

Brands

Armour Thyroid

Protein binding

Thyroid hormones are highly protein-bound (>99%)

PubChem CID

Not applicable for the whole extract. Individual hormones like T3 (CID: 59227) and T4 (CID: 5819) have their own CIDs

MedlinePlus

Not specifically listed for Armour Thyroid

ChEBI

Not applicable for the whole extract

ATC code

H03BA02

DrugBank

Not specifically listed for Armour Thyroid

KEGG

Not specifically listed for Armour Thyroid

Routes of administration

Oral
Directions
Take Armour Thyroid exactly as prescribed by your doctor. Armour Thyroid should be taken once daily on an empty stomach with a glass of water. Do not eat or drink any other liquids for 30 minutes.
Most people are started on a dose of 30 mg by mouth once daily, and the dose is adjusted based on the lab value TSH.
The normal dose for most people is between 60 mg to 120 mg daily. However, the dose can range from 15 mg to 300 mg once daily.
Ingredients
The active ingredients in Armour Thyroid (Desiccated Thyroid) are T3 (triiodothyronine) and T4 (thyroxine).
Cautions
Do not use Armour Thyroid if you have hypersensitivity to pork products or bovine products. Armour Thyroid is made with porcine thyroid in facilities that process bovine tissue.
Use Armour Thyroid medication with caution if you have a history of heart conditions.
Thyroid hormones may worsen blood glucose control in patients with diabetes.
Side Effects
When dosed correctly, Armour Thyroid does not cause side effects because it replaces hormones that occur naturally in the body. However, if you do experience side effects while taking Armour Thyroid, it may mean that your dose is too high. Tell your doctor if you are experiencing any of the following adverse effects:
Abdominal cramps
Alopecia
Ataxia
Cardiac arrhythmia
Chest pain
Constipation
Diaphoresis
Diarrhea
Dyspnea
Fever
Headache
Heat Intolerance
Increased appetite
Insomnia
Menstrual disease
Myalgia
Nervousness
Palpitations
Tachycardia
Tremor
Vomiting
Weight loss
References
Nature Throid. Alpharetta, GA: Acella Pharmaceuticals; 2018.
Hypothyroidism, Mayo Clinic, January 7th, 2020. Retrieved: May 2020.
IMPORTANT NOTE: The above information is intended to increase awareness of health information and does not suggest treatment or diagnosis. This information is not a substitute for individual medical attention and should not be construed to indicate that use of the drug is safe, appropriate, or effective for you. See your health care professional for medical advice and treatment.
Product Code : 11441