Description
Armour Thyroid Medication Uses & Indications: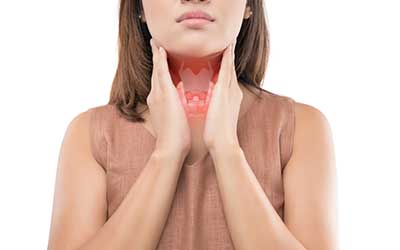 Thyroid Armour is an oral prescription drug that is made from the thyroid glands of domesticated pigs that are used for human consumption. Armour Thyroid medication is used to treat hypothyroidism that is caused by anything except in cases of temporary hypothyroidism, which is a result of an inflammation of the thyroid. This drug is meant to supplement or replace a hormone usually made by the thyroid gland. Armour Thyroid medication is also used in the prevention and treatment of normal functioning thyroid goiters like Hashimoto's thyroiditis, thyroid nodules, multinodular goiter, and thyroid cancer.
You can buy Armour thyroid online from Canada Pharmacy at the lowest price in the market.        
Directions
Avoid use of this drug if you suffer from uncorrected adrenal problems, overactive thyroid, hyperthyroidism, or are allergic to the ingredients of this drug. Before starting this treatment, make sure that your doctor is aware of your medical history especially if you have blood clotting problems, diabetes, heart disease, and pituitary or adrenal gland problems. He might need to change the dosage of the drugs that you might be using to control these conditions. If you suffer from diabetes, regularly check the sugar level in your blood and consult your doctor immediately if you see any changes. Follow the instructions of your doctor regarding the dosage.
Take note, do not change, exceed, or stop using this drug without consulting your doctor first. Make sure that your pharmacist is aware of any other allergies that you might have, are taking any other medicines, are breastfeeding, or are pregnant or planning on becoming pregnant. 
Ingredients
The active ingredient in Armour thyroid medication is thyroxine.
Cautions
This medicine should not be used for weight loss or the treatment of obesity. Large doses of this medicine in patients with normal thyroid levels may result in life-threatening events especially when used with other drugs that reduce appetite.
This medicine should be taken with great caution by patients who suffer from cardiovascular problems especially those who are over 60 years of age.
Side Effects
Common side effects of this drug are:
Increased pulse rate
Irregular or rapid heartbeat
Chest pains
Excessive sweating
Partial hair loss in children
IMPORTANT NOTE: The above information is intended to increase awareness of health information and does not suggest treatment or diagnosis. This information is not a substitute for individual medical attention and should not be construed to indicate that use of the drug is safe, appropriate, or effective for you. See your health care professional for medical advice and treatment.
Product Code : 11441