Description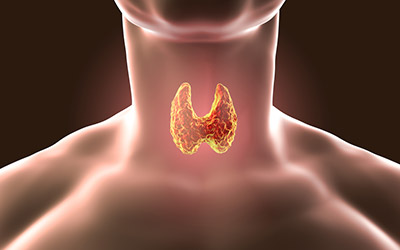 Tirosint is a prescription medication used to treat hypothyroidism and pituitary thyrotropin suppression.
Levothyroxine sodium is the generic name for Tirosint.
Tirosint is L-thyroxine (T4).
Tirosint comes in 13 mcg, 25 mcg, 50 mcg, 75 mcg, 88 mcg, 100 mcg, 112 mcg, 125 mcg, 137 mcg, 150 mcg, 175 mcg, and 200 mcg oral capsules.
Fact Table

Formula

C15H11I4NO4

License

US DailyMed, EU EMA

Bioavailability

40-80%

Legal status

Rx-only

Chemical Name

Levothyroxine

Elimination half-life

7 days

Dosage (Strength)

13mcg Solution - 200mcg Solution, 13mcg - 200mcg

Pregnancy

Safe

Brands

Tirosint

Protein binding

More than 80%

PubChem CID

5819

MedlinePlus

a682461

ChEBI

18332

ATC code

H03AA01

DrugBank

DB00451

KEGG

D08125

Routes of administration

By mouth, intravenous
Directions
Take Tirosint as prescribed by your doctor. Talk to your doctor or pharmacist about any questions or concerns that arise.
Tirosint is recommended to be given by mouth once daily on an empty stomach, 30 minutes to one hour before breakfast. In addition, it should be taken at least four hours before or after medications that can affect Tirosint's absorption, such as calcium carbonate, ferrous sulfate, and bile acid sequestrants. The capsules should be swallowed whole-do not cut, crush, or chew them.
Tirosint doses depend on age, weight, medical conditions, and the condition being treated. Your doctor will tell you how much Tirosint you should take.
Ingredients
The active ingredient in Tirosint is levothyroxine sodium. Inactive ingredients include gelatin, glycerin, and water.
Contraindications
Patients with uncorrected adrenal insufficiency should not take Tirosint.
Cautions
Tirosint (levothyroxine sodium) contains an FDA Boxed Warning against its use for treating obesity or for weight loss. Doses that exceed daily hormonal requirements can cause serious or life-threatening toxicity.
Before you start taking Tirosint, discuss the following with your doctor:

All the medications you take, including prescription and over-the counter medications, herbals, and supplements.
Your allergies.
Your health history and current medical problems.
If you are pregnant or breastfeeding.

The risk of cardiac events such as atrial fibrillation is increased with the use of Tirosint; therefore, elderly patients and patients with cardiovascular disease should take less than the full replacement dose.
Tirosint should not be used to treat myxedema coma.
Patients who have an acute adrenal crisis with adrenal insufficiency should not start taking Tirosint until they are treated with replacement glucocorticoids.
Dosing should be properly titrated and carefully monitored to prevent hypothyroidism or hyperthyroidism.
Tirosint may worsen blood sugar levels that result in increased antidiabetic medication or insulin requirements. Blood sugars should be carefully monitored during treatment and after stopping treatment with Tirosint.
Taking too much Tirosint can decrease bone mineral density.
Side Effects
Tirosint side effects include abnormal heart rhythms, heart attack, shortness of breath, muscle spasms, headache, nervousness, irritability, trouble sleeping, tremors, muscle weakness, increased appetite, weight loss, diarrhea, heat intolerance, irregular menstruation, and skin rash; however, these are not all the side effects that may occur. Call your doctor immediately if you develop side effects that bother you or won't go away.
Reference:
Tirosint (levothyroxine sodium). Parsippany, NJ: IBSA Pharma Inc.; 2018.
IMPORTANT NOTE: The above information is intended to increase awareness of health information and does not suggest treatment or diagnosis. This information is not a substitute for individual medical attention and should not be construed to indicate that use of the drug is safe, appropriate, or effective for you. See your health care professional for medical advice and treatment.
Product Code : 13165