Description
What is the medicine Tirosint used for?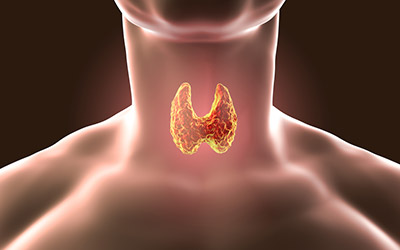 Tirosint is a hormonal replacement therapy for underactive thyroid glands. Thyroid hormones, produced by the thyroid gland, are vital for maintaining normal mental and physical activity and development along with regulating the body's energy and metabolism. In children, it is essential for the normal mental and physical growth of the child. When low thyroid hormones (hypothyroidism) are produced, naturally or due to some injury (radiation or medication) or if the gland is removed surgically, Tirosint therapy becomes vital to maintain the mental and physical health of the patient.
In addition, Tirosint is also used in the treatment of other thyroid disorders like different types of goiters (enlargement of the thyroid gland due to hormone imbalances) and thyroid cancers.
Tirosint medication can be purchased from Canada Pharmacy. Furthermore, Canada Pharmacy also offers Tirosint coupons to give you the best price.
Directions
Tirosint should be strictly followed as directed by your physician. The dose is dependent on the age, body weight, cardiovascular status, medical condition, and any prior medication being taken by the patient. It is best to take Tirosint on an empty stomach at least 30 minutes before breakfast. It should be swallowed whole and rapidly as it may dissolve very quickly and swell in your throat.
The usual dosage for adults is 1.6mcg/kg body weight. The dose may be adjusted by 12.5 to Tirosint 25mcg increments every 4 to 6 weeks till patient becomes euthyroid. For pediatric (above 6 years) patients, the dose varies between 1.6-5mcg/kg/day, according to age and weight of the child.
Ingredients
Active ingredient: Levothyroxine sodium 25mcg
Cautions
Before starting Tirosint, consult your doctor if you have:
Untreated or uncontrolled adrenal gland disorder
Thyrotoxicosis
Heart disease
Heart attack
Coronary artery disease
Diabetes
Anemia
Blood clotting disorder
Osteoporosis or low bone mineral density
Pituitary gland disorder
Food or drug allergies
Pregnancy
Breastfeeding
Side Effects
Immediately consult your physician if the following develop:
Fast or irregular heart rate
Chest pain
Shortness of breath
Fever, hot flashes, sweating
Feeling unusually cold
Weakness, tiredness
Sleep problems
Memory problems, feeling depressed or irritable
Headache
Leg cramps, muscle aches
Feeling nervous or irritable
Dryness of skin or hair, hair loss
Changes in your menstrual periods
Vomiting, diarrhea, appetite changes, weight changes
Muscle weakness
Skin rash
IMPORTANT NOTE: The above information is intended to increase awareness of health information and does not suggest treatment or diagnosis. This information is not a substitute for individual medical attention and should not be construed to indicate that use of the drug is safe, appropriate, or effective for you. See your health care professional for medical advice and treatment.
Product Code : 13165