Description
What does Toradol do to you?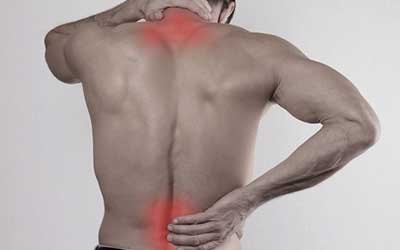 Chemical Name: KETOROLAC (kee-TOE-role-ak)
This particular medicine is used for treating short-term to moderate to intense pain. Toradol is mainly given to patients prior to their surgery or after they have had the surgery. Primarily, Ketorolac is an NSAID. NSAID stands for a nonsteroidal anti-inflammatory drug. This particular medicine functions mainly by blocking the production of certain natural substances that the human body produces. The natural substances in question are those that cause inflammation. When Toradol injection is given, the patient feels more comfortable as the pain, swelling and fever (if any) start to lower.
You can purchase Toradol easily online from Canada Pharmacy.
Directions
Your doctor will strictly prescribe this dose to you, and this particular medicine may be given as only a once dose or this medicine may be given to you according to a schedule set by your doctor.
If for instance, your doctor decided to follow a schedule, this medicine is generally injected into the patient every 6 hours or as your doctor thinks is best for you.
However, this particular medicine should not be injected into your spine. It is only injected either into the patient's muscle or vein as your doctor may have directed.
Moreover, the dose of Toradol injection is based on your health and if you are injecting this medicine at home, ensure that you follow and learn all the dos and don'ts.
Ingredients
The active ingredient is Ketorolac.
Cautions
Inform your doctor of:
Any allergic reaction you may have to this medicine or otherwise.
Pregnancy or breastfeeding.
Asthma, bleeding/clotting problems. Heart or liver disease.
Growth in the nose.
Intestinal and kidney issues.
May make you more sensitive to the sun.
When using this medicine:
Do not drive or use machinery.
Limit alcoholic beverages.
Side Effects
Be aware of:
Dizziness
Drowsiness
Headache
Diarrhea
High blood pressure
Fainting
Fast heartbeat
Ringing in ears
Depression
Stomachache
Vision changes
Easy bruising
Easy bleeding
Kidney issues
Fever
Chills
Cough
Unexplained stiffness in the neck
Swelling of ankles or feet
Unexplained tiredness
Unexplained weight gain
Liver disease
Dark urine
Nausea
Vomiting
Yellow skin or eyes
Rash
Itching
Swelling of either your face, tongue, or your throat
Difficulty breathing
Side effects not listed here may also exist.
IMPORTANT NOTE: The above information is intended to increase awareness of health information and does not suggest treatment or diagnosis. This information is not a substitute for individual medical attention and should not be construed to indicate that use of the drug is safe, appropriate, or effective for you. See your health care professional for medical advice and treatment.
Product Code : 1863