Description
What is Travatan z eye drops used for?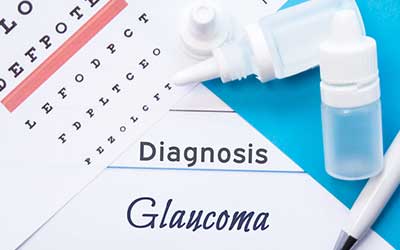 This medicine is primarily used for treating eye problems. These eye diseases can be open-angle or ocular hypertension. Mainly, this particular medicine is used in treating people who have high pressure built inside their eyes due to the aforementioned eye diseases.
This particular medicine functions primarily by keeping a check on and also, regulating the flow of fluid that is present inside our eyes. This thus, in turn, prevents blindness from occurring as normal pressure is maintained within the eyes.
You can purchase Travatan Z eye drops from Canada Pharmacy online at the best price. It is also available in Travatan Z 0.004.
Directions
Strictly adhere to your doctor's prescribed dosage on how he or she has prescribed this particular medicine to you.
It is recommended that you do not use this medicine again and again as it will not have the desired effect that way. Generally, this particular medicine is used one time in the evening.
Wash your hands thoroughly before using the eye drops. Avoid touching the dropper or touching the dropper to your lid to prevent contamination.
Take out your contact lenses (if you wear them) and tilt your head back. Gently pull your lower lid to make a pouch and put one drop of Travatan-Z in the affected eye. Close your eye and look down for a minute or two. Gently rub the area of your eye near your nose to dissolve the medicine.
After using the eye drops put the dropper back and store the medicine in a cool, dry place away from children.
Ingredients
The active ingredient found in this particular medicine is Travoprost.
Cautions
Inform your doctor of:
Any allergies you might have to this medicine or otherwise.
Pregnancy or breastfeeding.
Your medical history, most importantly about eye problems.
Cautions not listed may also exist. You must avoid driving when using these drops.
Side Effects
The side effects include:
Blurry vision
Red eyes
Itching
Dry eyes
Tearing
Brown discoloration of affected eye
Vision changes
Eye pain
Rash
Itching
Swelling of the face, tongue, or the throat
Dizziness
Difficulty breathing
Darkened eyelashes
Change in the volume of eyelashes
May become sensitive to light
Side effects not listed here may also be present. Contact your doctor in case of any adverse reaction.
IMPORTANT NOTE: The above information is intended to increase awareness of health information and does not suggest treatment or diagnosis. This information is not a substitute for individual medical attention and should not be construed to indicate that use of the drug is safe, appropriate, or effective for you. See your health care professional for medical advice and treatment.
Product Code : 9723