Description
What is Trilipix is used for?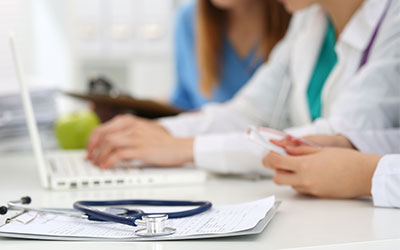 Trilipix (Fenofibric Acid)
Trilipix, or fenofribric acid, is mainly used to reduce cholesterol and triglyceride levels in people who are at risk of cardiovascular disease. It works by increasing the activity of enzymes those breakdown triglyceride-rich particles, thereby removing them from the body. Trilipix can be used to treat pancreatic disease, obesity, and cigarette withdrawal symptoms. You can buy Trilipix online from Canada Pharmacy.
Directions
You are advised to take Trilipix 135 mg regularly at the same time each day, exactly as prescribed by your doctor. Your dose may be set by the doctor according to your medical conditions. You can take this medicinal drug with or without food, but it must be swallowed whole.
If you have been prescribed Trilipix alongside other drugs to lower your cholesterol level, take this medicine at least an hour before taking those medicines. Do not increase or decrease your dose without checking with your doctor beforehand, as this will not affect your cholesterol levels but will put you at a higher risk for side effects. Align your diet and exercise routine for better optimal results.
Ingredients
Active: Fenofibric acid
Inactive: Hypromellose, hydroxypropyl cellulose, talc, etc.
Cautions
Some medical conditions combined with Trilipix may result in adverse conditions. Inform your doctor if you have any of the following medical conditions:
Liver disease, cirrhosis, etc.
If you're on other medications
If you're pregnant or breastfeeding.
Kidney diseases
If you have any allergies
Gallbladder diseases
Heart-related problems
History of hepatitis
Yellowing of eyes
It is cautioned that you regularly get all medical tests taken including kidney/liver functions and blood count. Before taking Trilipix, discuss the risks and benefits with your doctor. You are also expected to inform your doctor about your medical conditions before any surgery or prescription. Remember, you can buy Trilipix from Canada Pharmacy.
Side Effects
Your doctor has prescribed you this medication keeping your best interests in consideration. You may experience side effects which subside with time. But, if you experience any of the following, inform your doctor immediately:
Nausea, vomiting, loss of appetite
Abdominal pain
Dark urine and kidney problems
Muscle pain
A sore throat, symptoms of infection
Dizziness and drowsiness
Allergic reactions
Breathing issues
There are rare cases of Trilipix causing good cholesterol levels to go down. Regularly get your cholesterol levels checked to prevent any opposite reactions.
IMPORTANT NOTE: The above information is intended to increase awareness of health information and does not suggest treatment or diagnosis. This information is not a substitute for individual medical attention and should not be construed to indicate that use of the drug is safe, appropriate, or effective for you. See your health care professional for medical advice and treatment.
Product Code : 10238