Description
What is urecholine?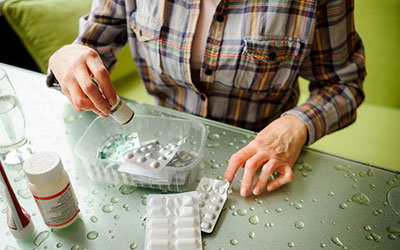 Chemical Name: BETHANECHOL (be-THAN-e-kole)
The chemical name of Urecholine is Bethanechol. It is used to relieve the difficulties in urinating caused by surgery, drugs, or other factors. Bethanechol 25 mg is available for purchase online at Canada Pharmacy.
Directions
This medication is taken orally, 3-4 times in a day as prescribed by your healthcare provider. The amount of medication to be taken depends on your medical condition and the duration of the treatment. It may interact with other drugs, so make sure you tell your doctor about all the medications you are taking. It should be taken on an empty stomach to prevent nausea, vomiting, etc.
Ingredients
Each Urecholine 25 mg tablet for oral administration contains:
Bethanechol chloride, USP
Anhydrous lactose
Colloidal silicon dioxide
Magnesium stearate
Microcrystalline cellulose
Sodium starch glycolate
Cautions
Your physician should know your complete medical history as this is very crucial especially of:
Recent stomach surgery
Stomach/intestinal problems
Peritonitis
Blockage of the bladder
Vagotonia
Hyperthyroidism
Parkinson's disease
If you suffer from any of the above, you may not be able to take Urecholine,  or you may require an adjustment in your dosage.
In case of urinary retention, if the sphincter doesn't relax when Urecholine contracts the bladder, the urine may be forced up from the ureter into the pelvis of the kidney. This may result in reflux infection if there is bacteriuria.
If you are pregnant, you should take Bethanechol chloride only when clearly needed since side effects of Urecholine in pregnant women are not clearly known.
Side Effects
If you are using Urecholine with consultation from your doctor, then you should keep the fact in mind that he has weighed the pros and cons of the medicine before prescribing them to you. There are a few side effects of using Urecholine. You need to look out for the following and consult a doctor if they worsen:
Dizziness
Feeling lightheaded
Nausea
Vomiting
Abdominal cramps
Diarrhea
Increased urination
Sweating
Flushing
Watery eyes
Headache
Fainting
Fast heartbeat
Severe abdominal pain
Trouble breathing
Developing an allergic reaction to Urecholine is rare. However, if such a situation arises, get medical assistance immediately.
If you notice anything other than the above-listed side effects, you should contact your physician.
IMPORTANT NOTE: The above information is intended to increase awareness of health information and does not suggest treatment or diagnosis. This information is not a substitute for individual medical attention and should not be construed to indicate that use of the drug is safe, appropriate, or effective for you. See your health care professional for medical advice and treatment.
Product Code : 9468