Description
What is Vancomycin Antibiotic?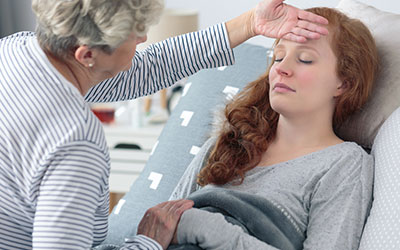 Chemical Name: VANCOMYCIN (van-koe-MYE-sin)
Vancocin (Vancomycin)
Vancocin is an antibiotic used to treat bacterial infections. Vancomycin antibiotic works by killing the bacteria that are causing the infection. Vancomycin is used to treat an infection of the intestines caused by Clostridium difficile, which can cause watery or bloody diarrhea. It is also used to treat staph infections that can cause inflammation of the colon and small intestines.
Buy Vancocin from Canada Pharmacy at the best rates.
Directions
Once you prescribed and buy Vancocin, the usual oral Vancocin dosage for adults is 125 mg to 500 mg taken every 6 to 8 hours for 7 to 10 days.
It is important to take this medication exactly as prescribed by your doctor.
Complete the full dosage even if you feel better as stopping the medication too early may result in a return of the infection.
Store this medication at room temperature and keep it out of the reach of children.
Ingredients
Vancocin contains vancomycin hydrochloride. The nonmedicinal ingredients include FD&C BlueNo. 2, gelatin, iron oxide, polyethylene glycol, and titanium dioxide.
Cautions
If you miss a dose, take it as soon as possible and continue with your regular schedule. If it is almost time for your next dose, skip the missed dose and continue with your regular dosing schedule.
Do not take a double dose to cover up for a missed one. If you are not sure what to do after missing a dose, contact your doctor or pharmacist for advice. In case of drug overdose, seek immediate medical help.
Vancomycin should not be used by anyone who is allergic to vancomycin or to any of the ingredients of the medication.
Let your doctor know of your medical history and all the medicines you are taking to avoid adverse drug interactions.
Side Effects
Side effects that may occur while taking this medication include nausea and unpleasant taste in the mouth. The other side effects include:
Dizziness
Flushing
Redness
Rash
Itching
Severe decrease in blood pressure
Chills
Vomiting

Furthermore, the medicine can also result in:
Drug fever
Rash
Fatigue
Urinary tract infection
Back pain
A headache
IMPORTANT NOTE: The above information is intended to increase awareness of health information and does not suggest treatment or diagnosis. This information is not a substitute for individual medical attention and should not be construed to indicate that use of the drug is safe, appropriate, or effective for you. See your health care professional for medical advice and treatment.
Product Code : 1978