Description
Vaniqa Cream Uses and Indications: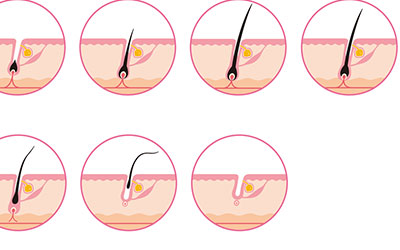 This medication is a protein inhibitor utilized topically to moderate the development of undesirable facial hair in ladies. It doesn't permanently remove hair.
The item recorded as 11.5% is equal to 13.9% in the United States as it contains 115mg eflornithine.
Buy Vaniqa from Canada Pharmacy at the best rates. At Canada Pharmacy, you can enjoy reasonable Vaniqa costs.
Directions
Follow the directions for using this medicine provided by your doctor. This medicine comes with a patient information leaflet. Read it carefully. Ask your doctor, nurse, or pharmacist any questions that you may have about this medicine. Apply a thin layer of Vaniqa cream to the affected areas of the face and under the chin, at least 5 minutes after hair removal (e.g., plucking, shaving). Rub in thoroughly. Do not wash the treated area for at least 4 hours. Wait at least 8 hours between applications of this medicine. Cosmetics or sunscreens may be applied after the medicine has dried. You can buy Vaniqa cream from Canada Pharmacy.
Ingredients
VANIQA® is a cream containing 13.9% (139 mg/g) of anhydrous eflornithine hydrochloride as eflornithine hydrochloride monohydrate (150 mg/g). Other ingredients include ceteareth-20, Cetearyl Alcohol, Dimethicone, glyceryl stearate, Methylparaben, mineral oil, PEG-100 Stearate, Phenoxyethanol, Propylparaben, stearyl alcohol, and water.
Cautions
Vaniqa has only been studied on the face and adjacent involved areas under the chin of affected individuals. Hence, it should be used only in those areas.
Let your doctor know of your allergies before using Vaniqa. Consult your doctor before using the medicine if you are pregnant or breastfeeding. If any of the side effects persist or worsen, contact your doctor immediately. Avoid getting the medication in your eyes or inside your nose or mouth. If the product gets in your eyes, rinse thoroughly with water. If the condition gets worse with treatment, stop the use of Vaniqa and contact your doctor. Vaniqa cream does not permanently remove facial hair or prevent hair growth.
Side Effects
Side effects that may go away during treatment include stinging, burning, redness, tingling, a rash of the skin; or hair bumps (folliculitis). If they continue or are bothersome, check with your doctor.
IMPORTANT NOTE: The above information is intended to increase awareness of health information and does not suggest treatment or diagnosis. This information is not a substitute for individual medical attention and should not be construed to indicate that use of the drug is safe, appropriate, or effective for you. See your health care professional for medical advice and treatment.
Product Code : 9353