Description
Veramyst Nasal Spray Uses and Indications: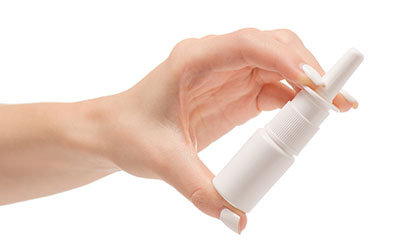 Veramyst is a nasal steroid that is used for treating seasonal as well as all year-round allergy symptoms. This medication helps in reducing nasal inflammation caused by allergies. It treats symptoms such as a stuffy, runny nose, sneezing, and itchiness in the nose. This medication is also used for sinus congestion, mucus production and swelling caused by hay fever and allergic rhinitis. It also reduces other symptoms of allergies such as red, watery eyes.
Directions
Use the nasal spray according to the directions given to you by your doctor. Before using this spray, gently blow your nose and prime the container according to the instructions. You'll prime the bottle if you're using it
For the first time
After a month's time
If you'd forgotten to put the cap back on for more than five days
Your dosage will depend on your age, your condition and how well you're responding to your treatment. Your doctor will prescribe you a higher dose initially and will later decrease the dose. Children using this medication must use it for a short period unless directed by their doctor. Regular use of this medication will allow you to reap the most of its benefits. Make sure you keep the application clean. Keep in mind the number of sprays that have been used from the container. Once you've used the number of sprays specified on the package, discard the medication immediately.
Ingredients
The active ingredient present in this mediation is Fluticasone Furoate.
Cautions
To ensure your safety, inform your doctor if you have any of the conditions listed:
If you are pregnant, planning to become pregnant, or are breastfeeding
Have any other allergies
Any recent nose injury or if you've undergone a nose surgery
Infection
Cataracts
Glaucoma
Liver disease
Chickenpox
Measles
Side Effects
Like any other medication Veramyst also has its fair share of side effects, therefore make sure to go to your doctor if you have any signs of an allergic reaction to the medication. Some side effects include:
Nosebleeds
Sores in the nose
A constant whistling sound from the nose
Facial pain
Eye pain
White patches on your nose and at the back of your throat
A persistent sore throat
Difficulty in swallowing
Fatigue
Weight loss
Headaches
Swelling of feet and ankles
Increased thirst
Increased urination
Vision problems
Allergic reaction
Rashes
Swelling of face, tongue, and throat
Severe dizziness
Troubled breathing
The list mentioned above does not mention all of the possible side defects that one is likely to experience.
IMPORTANT NOTE: The above information is intended to increase awareness of health information and does not suggest treatment or diagnosis. This information is not a substitute for individual medical attention and should not be construed to indicate that use of the drug is safe, appropriate, or effective for you. See your health care professional for medical advice and treatment.
Product Code : 9566