Description
Vesicare Medication Uses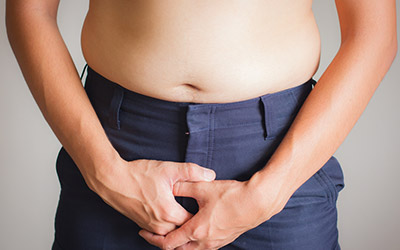 VESICARE is a medication used to reduce muscle spasms of the bladder and urinary tract. Some patients may also use it to treat symptoms of overactive bladder, such as frequent or urgent urination, and incontinence (urine leakage).
Directions
Take VESICARE as exactly as prescribed by your doctor. Your doctor may occasionally change your dose to make sure you get the best results.
Take VESICARE with water. VESICARE can be taken with or without food.
Cautions
VESICARE may not be right for all patients. It is important for patients to discuss the risks and benefits of this medication.
You should not use VESICARE if you are allergic to solifenacin, or have certain conditions. Be sure your doctor knows if you have:
untreated or uncontrolled narrow-angle glaucoma
a stomach disorder causing delayed emptying
if you are unable to urinate
liver disease
kidney disease
If you have any of these conditions, you may need a dose adjustment or special tests to safely take VESICARE.
Side Effects
Serious side effects of VESICARE may include:
hot, dry skin and extreme thirst
severe stomach pain, or constipation for 3 days or longer
pain or burning when you urinate
urinating less than usual or not at all
Common side effects may include:
dry mouth
dry eyes, blurred vision
mild constipation
nausea, mild stomach pain or upset
dizziness, tired feeling
fever, sore throat, body aches, or other flu symptoms
Seek emergency medical attention if you have signs of an allergic reaction such as hives, difficulty breathing and/or swelling of your face, lips, tongue, or throat.
This is not a complete list of side effects and others may occur. Call your doctor for medical advice about additional side effects or any side effect that bothers you or that do not go away.
IMPORTANT NOTE: The above information is intended to increase awareness of health information and does not suggest treatment or diagnosis. This information is not a substitute for individual medical attention and should not be construed to indicate that use of the drug is safe, appropriate, or effective for you. See your health care professional for medical advice and treatment.
Product Code : 5510