Description
What is Vetri Same 90 mg used For?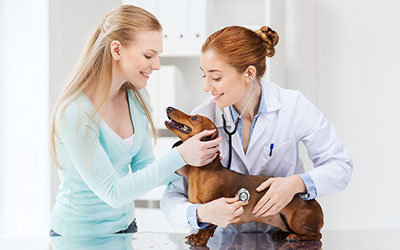 This medication is used for dogs and cats for maintaining their health. Vetri SAMe helps in keeping your pet's liver in optimal condition; it supports the membrane function of the liver cells. Vetri SAMe 90 mg is a blend of SAMe and Glutathione which is an antioxidant; it also happens to act as the liver's main line of defense. The Glutathione present in this drug gets absorbed in by your pet's small intestine and helps by supporting cognitive function. Each of these tablets has an enteric coating on them to protect the ingredients present in them from the acid present in the stomach. This allows optimal absorption of SAMe from the tablet in the small intestine. SAMe also helps by balancing out the activity that takes place in the brain's neurotransmitters. The drug enhances the bond between the neurotransmitters and the receptor sites inside the brain; this increases the activity of both serotonin and dopamine. SAMe is also considered to be a great mood-enhancing nutrient for your pet as well.
Directions
For pets that weigh up to 12 lbs., you must give them one tablet on a daily basis. To get the most benefits from this medication, give the drug on an empty stomach, at least one hour before they are fed. This allows better absorption of the drug; however, if you forget to give it to them before feeding time, you can provide them with the medicine after they've eaten. Since optimal absorption of SAMe takes place in the small intestine, therefore, the tablets all have an enteric coating to protect it from stomach acid. When giving your pet, the medication makes sure not to crush or break tablets, as crushing or breaking the tablets can damage the enteric coating and thereby prevent its absorption.
Ingredients
The active ingredients present in Vetri SAMe 90 mg include:
S-Adenosylmethionine (SAMe)
L-Glutathione
Other inactive ingredients include:
Crospovidone
Magnesium stearate
Microcrystalline cellulose
Silicon dioxide
Stearic acid
Cautions
Contact a health professional if you notice any signs of discomfort or pain in your pet.
This medication must not be used for animals that are pregnant or are intended for breeding.
Store the medication in a dry place that is cool and is away from the reach of both children and animals, do not refrigerate it. Do not take medicine out of the blister pack unless you are using it.
Side Effects
In case of any allergic reaction, consult your vet and stop giving your pet the medicine.
IMPORTANT NOTE: The above information is intended to increase awareness of health information and does not suggest treatment or diagnosis. This information is not a substitute for individual medical attention and should not be construed to indicate that use of the drug is safe, appropriate, or effective for you. See your health care professional for medical advice and treatment.
Product Code : 10820