Description
What is Vigamox Eye Drops Used For?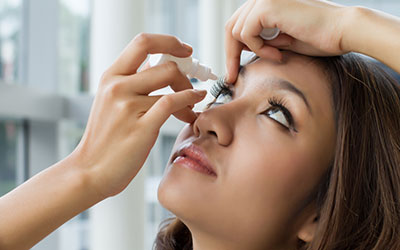 Vigamox (Moxifloxacin)
Vigamox belongs to the group of medications known as the fluoroquinolones. These fluoroquinolones are antibiotics used for treating infections that are caused by certain types of bacteria. These eye drops are used to treat eye infections such as bacterial conjunctivitis. This medication works by killing the bacteria that causes the infection and preventing it from developing further. Vigamox eye drops are available online at Canada Pharmacy.
Directions
This medication is usually used within one week. The usual dosage is one drop to be used in the affected eye three times a day. However, there are specific factors such as body weight, certain medical conditions, and some medications that can affect your dosage.
Wash your hands before you use the eye drops when you remove the cap make sure to keep in a clean place. Do not let the tip of the container come in contact with any surface. Using your index finger gently pull your lower eyelid downwards and form a pouch. Apply one drop of the medication into the pouch; however, make sure that the tip of the container does not touch the eye or any other area surrounding it. Then, gently apply the pressure to the inner corner of your eyes for about 30 seconds. After you've used the medication, wash your hands.
Ingredients
The active ingredient present in Vigamox 0.5 mg drops includes Moxifloxacin.
Cautions
To ensure your safety, inform your doctor if you have any of the conditions listed:
If you are pregnant, planning to become pregnant, or are breastfeeding
Have any other allergies
Have any new eye infection
Children younger than 12 months old should not be given this medication.
Also, if you wear contact lenses, then it is better to avoid wearing them while you have symptoms of an eye infection.
Side Effects
Like any medication, these Moxifloxacin drops also have some undesirable side effects. However, these side effects are not experienced why everyone who uses these drops. Seek help from a health professional if you notice any signs of an allergic reaction. Some side effects include:
Dry eyes
Irritation in the eyes
Itchiness in the eyes
Mild and temporary burning and stinging sensation after applying the medication
Nausea
Eye pain
Sensitivity to light
Disorders of the area around the corneas
Spots on the cornea
Swelling of cornea
Symptoms of new eye infections
Allergic reaction
Abdominal cramps
Difficulty in breathing
Vomiting
Swelling of face and throat
The list mentioned above does not contain all of the possible side effects that an individual can experience.
IMPORTANT NOTE: The above information is intended to increase awareness of health information and does not suggest treatment or diagnosis. This information is not a substitute for individual medical attention and should not be construed to indicate that use of the drug is safe, appropriate, or effective for you. See your health care professional for medical advice and treatment.
Product Code : 9947