Description
Viokace Uses and Indications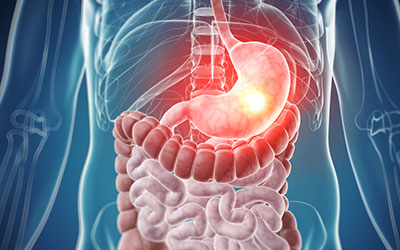 Viokace (Digestive Enzymes)
Viokace is an orally administered medicine prescribed to patients, mainly adults, suffering from exocrine pancreatic inefficiency caused by chronic pancreatitis or pancreatectomy, and not by cystic fibrosis. Patients with such an impairment of pancreas cannot produce digestive enzymes at a normal rate and disrupt the mechanism of effective digestion taking place in the small intestine. To help patients to maintain proper digestion of nutrients, Viokace is used. It is a pancreatic enzyme preparation consisting of pancrelipase - an extract derived from the porcine pancreatic glands.
Viokace oral tablets are available at the best prices at Canada Pharmacy and can be ordered online. Your order will be directly delivered to your doorstep.
Directions
The dose would be recommended by your doctor depending on the severity of your disease and the rate of absorption of nutrients in your body. The medicine is used along with Proton Pump Inhibitors (PPIs). You should take it during your meal or immediately afterward. The capsules or tablets should be swallowed as a whole, and not crushed in the mouth. One can also open the capsule and sprinkle the contents within, on a small amount of slightly acidic food such as yogurt.
Ingredients
The active ingredients of this medicine are lipase, protease, and amylase. The other inactive ingredients include colloidal silicon dioxide, croscarmellose sodium, lactose monohydrate, talc, and stearic acid.
Cautions
Inform your doctor about your medical history, and the medicines/supplements you already take.
Let your doctor know if you're allergic to pork or lactose.
Do not use it without the recommendation of your doctor.
Keep the medicine away from sunlight and children's reach.
If one becomes pregnant while on this medication, immediately inform your doctor about it.
Side Effects
Although these side effects are quite rare, they can be very severe at times. It is, thus, important to inform your doctor if any of the following side effects are experienced:
Signs of allergic reactions such as rashes, itching, etc.
Joint pain and inflammation
Tongue irritation
Gastrointestinal problems such as stomach pain, bloating, trouble passing out stools, etc.
Sore throat
Headaches and neck pain
Heartburn
Dizziness
Cough
Ear pain
Nosebleed and stuffy nose
Other side effects not listed might also be present.
IMPORTANT NOTE: The above information is intended to increase awareness of health information and does not suggest treatment or diagnosis. This information is not a substitute for individual medical attention and should not be construed to indicate that use of the drug is safe, appropriate, or effective for you. See your health care professional for medical advice and treatment.
Product Code : 13171