Description
Viread 300 mg Medication: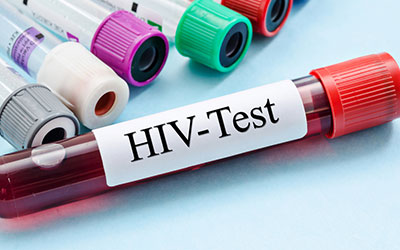 Viread (Tenofovir)
Chemical Name: Tenofovir Disoproxil Fumarate
Viread is an orally administered antiviral medicine used to treat and prevent the infections and diseases caused by the Human Immunodeficiency Virus (HIV) and Hepatitis B virus. The medication stops these virus cells from multiplying in the body, and hence, help the immune system to function better. Viread is used with a combination of other antiretroviral medicines. It is important to note here that the medicine does not cure HIV/AIDS or Hepatitis B; it only controls the infection and diseases caused by these certain virus cells. It can also be used for the prevention of infection in people who are at a higher risk of exposure.
Viread 300 mg tablets are available at Canada Pharmacy and can be ordered online. Your order will be directly delivered to your doorstep.
Directions
The dose depends on the severity of your condition, and weight when it comes to children. Thus, follow your doctor's recommendation regarding your dose. The medicine is usually taken once a day or as prescribed by your doctor/pharmacist. You can take the medicine with or without food. Make sure you do not skip any doses.
Ingredients
The active ingredient in Viread medication is Tenofovir whereas the inactive ingredients include lactose monohydrate, magnesium stearate, and microcrystalline cellulose.
Cautions
Keep the medicine out of children's reach.
Do not give Viread to children under the age of 12 for the treatment of chronic Hepatitis B.
Let your doctor know about your medical history and medicines that you already take as they may react negatively to produce side effects.
Do not prescribe it to someone or use it yourself without the recommendation of a doctor.
Side Effects
Usually, your healthcare provider provides you with the details of the side effects of Viread 300 mg tablet. It is important to note that these side effects are very rare, and range from mild to severe. It is thus important to seek medical help if any of the following side effects occur:
Swelling of neck and throat
Severe pain in the back, loss of bladder and bowel control.
Muscular coordination disorders
Tremors
Increased sweating
Diarrhea
Unexplained weight loss
Headaches
There may be other side effects as well that have not been listed here.
IMPORTANT NOTE: The above information is intended to increase awareness of health information and does not suggest treatment or diagnosis. This information is not a substitute for individual medical attention and should not be construed to indicate that use of the drug is safe, appropriate, or effective for you. See your health care professional for medical advice and treatment.
Product Code : 9944