Description
Vitamin A Acid Gel Uses and Indications: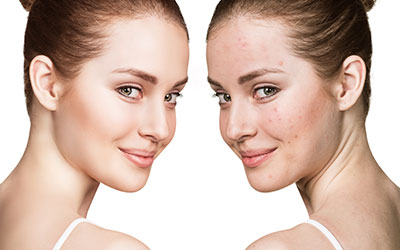 Generic Name: Vitamin A (Retinoid/Tretinoin)
Vitamin A Acid Gel is a dermatological agent topically applied for the treatment of certain types of acne. It is specifically prescribed for grade one, two and three in which comedones, papules, and pustules predominate. It usually works by causing the outer-most layer of the skin to grow rapidly and be replaced with new skin cells, helping to reduce the formation of acne lesions such as blackheads. It takes several weeks to observe betterment.
Vitamin A Acid Gel is available at a very convenient and affordable price at Canada Pharmacy. It will be directly delivered to your doorstep.
Directions
Apply the gel as directed by your dermatologist. Usually, it is prescribed to be used once a day. Make sure not to apply the gel on open wounds and sunburned skin. Wash immediately if applied on the sensitive parts of the body such as eyes, lips or inside of the nose. Before applying the gel, gently wash and dry the area where it is to be applied.
Ingredients
The active ingredient in the gel is Vitamin A.
Cautions
Keep out of reach of children.
Do not prescribe it to anyone or use it yourself without the recommendation of a doctor.
Let your doctor know about all the skin care products you use.
Inform your dermatologist about all the allergies you have.
The medication is not prescribed during pregnancy. Thus, enlighten your doctor if you become pregnant while using it.
Side Effects
Every medication or a medical procedure has some side effects. These are usually very rare and do not affect everyone. Usually, your health care provider enlightens you about at the start of your treatment. Some of the common side effects that have been associated with this gel are as follows:
Unusual drying out of the skin
Peeling of skin
Redness of skin
Burning sensation in the area where it is applied
Darkening or lightening of the treated area

These side effects usually appear at the start of the treatment. Once, your body gets accustomed to the gel, these effects disappear. However, they may persist or start to get worse. Thus, it is important to inform your dermatologist as soon as any of these side effects are experienced.
IMPORTANT NOTE: The above information is intended to increase awareness of health information and does not suggest treatment or diagnosis. This information is not a substitute for individual medical attention and should not be construed to indicate that use of the drug is safe, appropriate, or effective for you. See your health care professional for medical advice and treatment.
Product Code : 12870