Description
Voltaren Pain Relief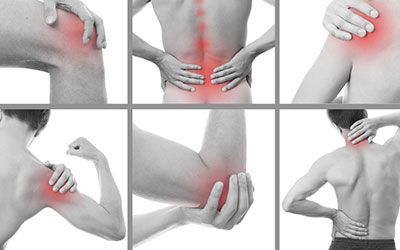 Voltaren (Diclofenac Sodium)
Chemical Name: Diclofenac (dye- KLOE- fen- ak)
Voltaren is an externally administered medicine used for the treatment of stiffness, inflammation, pain, and tenderness caused by certain medical disorders such as osteoarthritis, rheumatoid arthritis, and ankylosing spondylitis.
Voltaren tablets are available at a very convenient and affordable price at Canada Pharmacy. You can order online, and it will be directly delivered to your doorstep.
Directions
Orally administer the Voltaren 50 mg tablets with a glass full of water on time as directed by your healthcare provider.
After administration of this medicine, do not lie down for at least 10 minutes.
Swallow the tablet as a whole, and do not crush or chew it as this destroys the coating of the tablet, increasing the risk of you suffering from side effects.
Ingredients
The active ingredient present in Voltaren tablets is Diclofenac Sodium, a derivative of phenylacetic acid. It also contains inactive ingredients out of which some are lactose, magnesium stearate, propylene glycol, microcrystalline cellulose, polythene glycol, and sodium starch glycolate.
Cautions
Do not prescribe the medicine or take it yourself without the recommendation of a doctor.
Keep a regular check on your blood pressure and liver condition.
Do not overdose as it may have adverse effects.
Inform your doctor about your medical history and all the medicines that you already take.
Keep out of children's reach, and do not expose it to extreme heat.
Side Effects
The common side effects of these tablets include:
Nausea
Heartburn
Gastrointestinal disorders such as diarrhea, bloating, stomach upsets, constipation, etc.
Headaches and dizziness as Diclofenac is a depressant.
Ringing in the ears
Signs of kidney disorders such as a change in the amount of urine expelled.
High blood pressure
Signs of allergic reactions such as itching and rashes.
Signs of liver damage such as the yellowing of the skin.
If any of these side effects are experienced, it is important to contact your doctor immediately and seek medical help. It is also important to note that some other side effects may also appear that have not been listed here, and not everyone consuming this medicine suffers from these side effects.
IMPORTANT NOTE: The above information is intended to increase awareness of health information and does not suggest treatment or diagnosis. This information is not a substitute for individual medical attention and should not be construed to indicate that use of the drug is safe, appropriate, or effective for you. See your health care professional for medical advice and treatment.
Product Code : 5005