Description
What is capecitabine 500mg used for?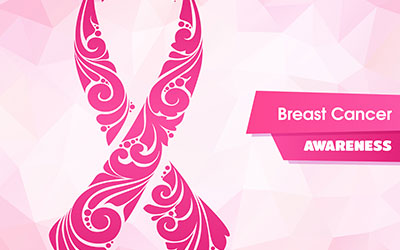 Xeloda (Capecitabine)
This anti-cancer chemotherapy medication is categorized as an antimetabolite, and its generic name is Capecitabine. It is used for the treatment of metastatic breast, colon, rectal, esophageal, gastric, hepatobiliary, neuroendocrine, pancreatic, ovarian, fallopian tube, peritoneal, or unknown primary cancers. It contains a substance called capecitabine which is available as capecitabine tablets that are, capecitabine 150 mg, and capecitabine 500mg. The group anti-metabolites is a group that contains cytotoxic medicine that kills dividing cancer cells. You can buy Xeloda generic easily online from Canada Pharmacy.
Directions
The medicine should only be prescribed by a doctor who is qualified in the use of cancer drugs and treatments. Doses between 625 and 1250 mg per square meter of the body of Xeloda should be taken twice a day, once in the morning and once in the evening. The tablets should be swallowed whole with a full glass of water within thirty minutes of eating a meal. The tablet should not be crushed or split. A treatment cycle of the medication may be recommended by the doctor if one has trouble swallowing the tablet whole. The amount of dosage is dependent on one's medical condition, body size, and the response to the treatment.
Ingredients
The active ingredient in this particular medicine is capecitabine.
Cautions
One should inform a healthcare specialist or doctor about any allergies that one experiences. A medical history should be provided to the doctor about the following:
Lack of a certain enzyme (dihydropyrimidine dehydrogenase - DPD)
Blood disorders (such as bone marrow suppression)
Heart problems (such as heart failure)
Kidney disease
Liver problems
One should avoid contact with people who have infections that may spread to others. One should not increase the dose or use it frequently or for longer than prescribed. Women who are pregnant should not consume this medication or intake the dust from the tablets since the drug can be absorbed through the skin and lungs and may harm an unborn baby.
Side Effects
A doctor or a pharmacist needs to be contacted promptly if any of these side effects either occur or are worse than before:
Nausea
Vomiting
Loss of appetite
Constipation
Tiredness
Weakness
Headache
Dizziness
Trouble sleeping
IMPORTANT NOTE: The above information is intended to increase awareness of health information and does not suggest treatment or diagnosis. This information is not a substitute for individual medical attention and should not be construed to indicate that use of the drug is safe, appropriate, or effective for you. See your health care professional for medical advice and treatment.
Product Code : 2172