Description
What is xopenex used to treat?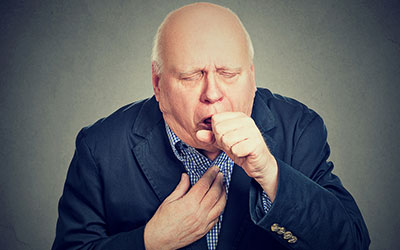 Xopenex (Levalbuterol Tartrate Inhalation Aerosol)
The sterile, clear, colorless, and preservative-free solution of the hydrochloride salt of levalbuterol the (R)-enantiomer of the drug substance racemic albuterol, is used to treat people who suffer from lung diseases such as asthma and chronic obstructive pulmonary disease (COPD). The inhaled medication is produced and distributed as a nebulizer or as a Xopenex HFA 45 mcg inhaler, a levalbuterol inhaler. It is used to stop or alleviate wheezing, coughing, shortness of breath, and chest tightness. A group of drugs called short-acting beta agonists has Xopenex as its member. One can buy Xopenex easily online from Canada Pharmacy.
Directions
The canister should be shaken well before using it. If the canister is being used for the first time or if it has not been used for three days, test sprays in the air should be done before using it. In order to know if the inhaler is working properly, a fine mist should be observed. The medication should not be sprayed in the eyes. The medication needs to be inhaled by mouth routinely, every four to six hours as needed. One should wait for at least a minute between two or more inhalation intervals. A pacer device with the inhaler may aid one in taking the medication properly. One should keep track of the number of inhalations they used and should dispose of the inhaler after one has used the labeled number of inhalations on the product package.
Ingredients
The main ingredient in this medicine is Levalbuterol Tartrate Inhalation Aerosol.
Cautions
One should inform the healthcare specialist or doctor about any allergies that one experiences. Visit a doctor if the following occur:
Heart problems
High blood pressure
Kidney disease
Seizure
The intake of marijuana and alcohol should be put to a halt since the medication can make one dizzy and the intake of these drugs may cause further dizziness. Driving, using machinery, or anything that needs alertness should be avoided.
Side Effects
Doctors and healthcare specialists need to be informed promptly if one experiences the following effects constantly and increasingly:
Nervousness
Dizziness
Shaking (tremor)
Trouble sleeping
Headache
Nausea
Dry mouth
Cough
Sore throat
Runny nose
High blood pressure
Fast/pounding heartbeat
Rapid breathing
Irregular heartbeat
Confusion
IMPORTANT NOTE: The above information is intended to increase awareness of health information and does not suggest treatment or diagnosis. This information is not a substitute for individual medical attention and should not be construed to indicate that use of the drug is safe, appropriate, or effective for you. See your health care professional for medical advice and treatment.
Product Code : 5472