Description
Yasmin 28 days birth control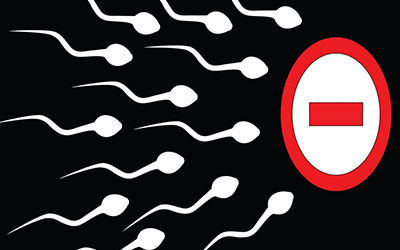 Yasmin(Drospirenone/Ethinyl Estradiol)
YASMIN is a contraceptive used to prevent pregnancy by preventing ovulation (the release of an egg from an ovary) and also causing changes in the cervical and uterine lining. This makes it harder for sperm to reach the uterus and harder for a fertilized egg to attach to the uterus. YASMIN is also used to treat moderate acne in women who are at least 14 years old and have started having menstrual periods, and who wish to use birth control pills to prevent pregnancy.
Additionally, YASMIN is used to treat the symptoms of premenstrual dysphoric disorder (PMDD), such as anxiety, depression, irritability, trouble concentrating, lack of energy, sleep or appetite changes, breast tenderness, joint or muscle pain, headache, and weight gain.
Directions
Take your first pill on the first day of your period or on the first Sunday after your period begins. Take one pill every day, no more than 24 hours apart. When the pills run out, start a new pack the following day. Get your prescription refilled before you run out of pills completely.
If you need to have any type of medical tests or surgery, or if you will be on bed rest, you may need to stop using YASMIN for a short time. Any doctor or surgeon who treats you should know that you are using YASMIN.
Cautions
Do not take YASMIN if you are allergic to drospirenone or ethinyl estradiol, or if you have any of the following conditions:
uncontrolled high blood pressure, migraine headaches, or a heart valve disorder
a history of stroke, blood clot, or circulation problems of diabetes
kidney or liver disease
adrenal gland disorder
unusual vaginal bleeding
any type of breast, uterine, or hormone-dependent cancer
a history of jaundice caused by birth control pills
You may have breakthrough bleeding. Tell your doctor if this bleeding continues or is very heavy.
Before using YASMIN, tell your doctor if you have any of the following conditions.
high blood pressure or heart disease
high cholesterol or if you are overweight
liver cancer
gallbladder disease
diabetes
seizures or epilepsy
a history of depression, irregular menstrual cycles, or history of breast or uterine cancer
YASMIN can cause birth defects in an unborn baby. Do not use if you are pregnant or if you have a history of stroke or blood clot, circulation problems (especially if caused by diabetes), a heart valve disorder, breast or uterine cancer, abnormal vaginal bleeding, kidney or liver disease, an adrenal gland disorder, severe high blood pressure, migraine headaches, or a history of jaundice caused by birth control pills.
Side Effects
Common side effects may include abdominal cramping or bloating, acne, breast pain, tenderness or swelling, dizziness, nausea, swelling of the ankles and feet, unusual tiredness or weakness and vomiting.
Serious side effects may include sudden numbness or weakness, confusion, pain behind the eyes, problems with vision, speech, or balance; chest pain or heavy feeling, pain spreading to the arm or shoulder, nausea, sweating, general ill feeling; a change in the pattern or severity of migraine headaches; stomach pain, loss of appetite, jaundice (yellowing of the skin or eyes); a breast lump; or symptoms of depression (sleep problems, weakness, mood changes).
This is not a complete list of side effects and others may occur. Call your doctor for medical advice about additional side effects that you may experience.

IMPORTANT NOTE: The above information is intended to increase awareness of health information and does not suggest treatment or diagnosis. This information is not a substitute for individual medical attention and should not be construed to indicate that use of the drug is safe, appropriate, or effective for you. See your health care professional for medical advice and treatment.
Product Code : 5480