Description
What is Yaz Medicine used for?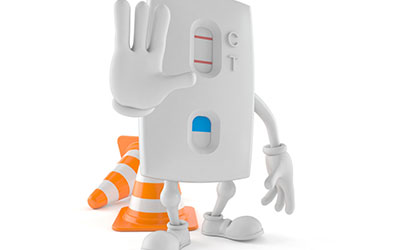 Yaz (Drospirenone and Ethinylestradiol)
Yaz tablets contain a combination of two chemicals; drospirenone and Ethinylestradiol. Female hormones that put a halt to ovulation are present in this birth control pill, Yaz. In order to make it difficult for the sperm to reach the uterus and strenuous for a fertilized egg to attach to the uterus, drospirenone, and Ethinylestradiol cause changes in your cervical mucus and uterine lining, thus reducing the chances of pregnancy.
Yaz generic is also available online at Canada Pharmacy.
Directions
The medication is taken orally either with or without food, as prescribed by the doctor, routinely once daily. It is important to take the tablet at the same time every day, exactly 24 hours apart. In order to lessen stomach pain and nausea, it is best to take the pill after one's evening meal or at bedtime. One should start with the first tablet in the pack, and take them in the correct order. The pack contains 24 active and 4 reminder pills. One pill from the active ones should be taken every 24 hours for 24 days consistently. After finishing the pack, one should start a new pack the next day at the same time whether or not one has their period.
Ingredients
Active ingredients of this medicine are Drospirenone and Ethinylestradiol.
Cautions
One should inform the healthcare specialist or doctor about any allergies that one experiences. A medical history should be provided to the doctor about the following:
Adrenal gland problems
Stroke
Blood clots
High blood pressure
Abnormal breast exam
Cancer (endometrial or breast cancer)
Blood clotting disorders (protein c or protein s deficiency)
Diabetes
Severe migraines
Family medical history (angioedema)
Heart problems (heart valve disease, irregular heartbeat, previous heart attack)
Kidney problems
Liver disease (including tumors)
Jaundice during pregnancy or while using birth control pills
Unexplained vaginal bleeding
High cholesterol
Triglyceride (blood fat)
Depression
Swelling (edema)
Gallbladder problems
Obesity
Side Effects
A doctor or a pharmacist needs to be contacted promptly if any of these side effects either occur or are worse than before:
Nausea
Vomiting
Headache
Bloating
Breast tenderness
Fluid retention
Weight change
Vaginal bleeding between periods
Irregular periods
High blood pressure
IMPORTANT NOTE: The above information is intended to increase awareness of health information and does not suggest treatment or diagnosis. This information is not a substitute for individual medical attention and should not be construed to indicate that use of the drug is safe, appropriate, or effective for you. See your health care professional for medical advice and treatment.
Product Code : 9469