Description
What is Zaditor used for?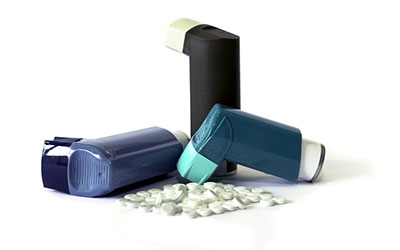 Zaditor (Ketotifen)
Ketotifen is the main ingredient found in this particular medicine, and this main ingredient basically has two main functions. Firstly, Ketotifen is an antihistamine agent as it blocks histamine from causing allergic reactions in the eye. Histamine is a natural substance that is known to cause allergic reactions. Secondly, this main ingredient also acts as a cell stabilizer that lowers the release of natural substances in our body that may lead to us developing an allergic reaction.
Ketotifen eye drops are primarily used to stop our eyes from itching and watering as a result of an allergic reaction. This allergic reaction may be seasonal one or some people just develop an eye allergy due to any reason.
Zaditor allergy eye drops can be ordered online from Canada Pharmacy. It is a fast and efficient way to get your medicine delivered to your doorstep.
Directions
Zaditor can also be purchased without a written prescription from your doctor. If you opt for this method of getting this medicine, ensure that you read all the instructions on the leaflet provided with the medicine, so you take the correct dosage.
Wash your hands thoroughly and then use the eye drops. Be careful that the eye drop dropper does not touch your hand or your eyelid to avoid contaminating it.
Bend your head a little backward and make a pouch by pulling out your lower eyelid gently with your finger. Put one drop in the infected eye and close your eye for two minutes. Gently massage the area to dissolve the medicine. Repeat the same in the other eye if that too is infected.
Consult your doctor if you can wear lenses while using Zaditor. If yes, remove them prior to applying the eye drops and then wear them 10 minutes after using Zaditor.
Ingredients
The active ingredient in this medicine is Ketotifen.
Cautions
Inform your doctor of:
Any allergies you might have.
Allergies related to the medicine's ingredients.
Usage of medicine may lead to temporary blurry vision. Make sure to tell your doctor if you are pregnant.
Side Effects
Eye pain
Vision issues
Headache
Burning/irritating eyes
Runny nose
Sour taste
Dizziness
Allergic reaction
Dry eyes
IMPORTANT NOTE: The above information is intended to increase awareness of health information and does not suggest treatment or diagnosis. This information is not a substitute for individual medical attention and should not be construed to indicate that use of the drug is safe, appropriate, or effective for you. See your health care professional for medical advice and treatment.
Product Code : 11395