Description
What is the drug Zofran used to treat?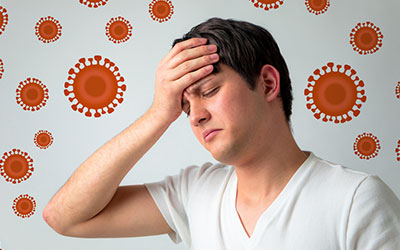 Chemical Name: ONDANSETRON (on-DAN-se-tron)
Zofran (Ondansetron)
Zofran medication is used to prevent symptoms of nausea and vomiting. It is particularly used to avoid such symptoms after cancer treatments such as chemotherapy or radiation therapy as well as after surgery. Zofran works by restricting the action of a natural substance that occurs within the body and is responsible for causing vomiting.
Zofran generic is also available for purchase online at Canada Pharmacy.
Directions
If being used to prevent nausea from chemotherapy, take this medication by mouth usually within 30 minutes before treatment begins.
To prevent nausea due to radiation treatment, take this medication by mouth 1 to 2 hours before the start of your treatment.
To prevent nausea after surgery, take Zofran by mouth 1 hour before the start of surgery.
This medication may be taken with or without food. The usual dosage of this drug is about three times a day. Take the medicine regularly for the best of results.
Ingredients
Zofran tablets contain an ondansetron base as well as the inactive ingredients aspartame, hypromellose, iron oxide yellow (8-mg tablet only), lactose, magnesium stearate, microcrystalline cellulose, pregelatinized starch, triacetin, and titanium dioxide, gelatin, mannitol, methylparaben sodium, propylparaben sodium, and strawberry flavor.
Cautions
Take all medicines with a doctor's prescription.
Make sure to follow the dosage prescribed by the doctor and do not skip doses or overdose.
May cause dizziness, do not drive or operate machinery when using this medicine until fully alert.
Pregnant women should avoid using this medicine without a doctor's recommendation.
Breastfeeding women should discuss all pros and cons with a doctor of taking this drug before beginning the use of Zofran.
Side Effects
There are a few side effects to each medicine, but it is not necessary that they may be experienced by all the users. Common side effects of Zofran include:
Drowsiness
Lethargy or feeling tired
A headache
Upset stomach such as diarrhea and constipation, etc.
Consult a doctor immediately in case any of this signs worsen.
IMPORTANT NOTE: The above information is intended to increase awareness of health information and does not suggest treatment or diagnosis. This information is not a substitute for individual medical attention and should not be construed to indicate that use of the drug is safe, appropriate, or effective for you. See your health care professional for medical advice and treatment.
Product Code : 1922