Description
Zyloprim Uses and Indications: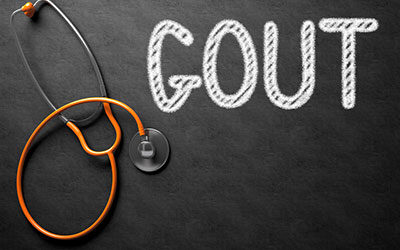 Chemical Name: ALLOPURINOL (al-oh-PURE-i-nole)
Zyloprim (Allopurinol)
Zyloprim is a medicinal drug used to lower high uric acid levels in the bloodstream. It works by inhibiting the excessive production of uric acid. Zyloprim is also prescribed to prevent gout, kidney stones, kidney damage and other adverse effects of high uric acid.
Zyloprim is available in two dosages: Zyloprim 100mg and Zyloprim 300 mg. You can purchase both allopurinol 100mg tablets and 300 mg tablets online at Canada Pharmacy.
Directions
This medication is to be taken orally, once daily or as prescribed by your doctor to achieve optimal results. Take it at the same time each day; it is recommended to swallow it while drinking a full glass of water.
If you are suffering from gout, the medication may be prescribed for several weeks to have an effect. You may still experience gout attacks while Zyloprim removes the excess uric acid. This drug does not relieve pain, for that; consult your doctor for prescriptions.
Ingredients
Active: Allopurinol
Inactive: Lactose, magnesium stearate, povidone, etc.
Cautions
Some medical conditions coupled with Zyloprim may result in adverse reactions. To avoid such cases, inform your doctor if you have:
A history of liver and kidney diseases
High blood pressure
An unusual diet, if you have been fasting
Known allergies
Pregnant or breastfeeding
An addiction, such as that of alcohol and marijuana.
As this drug may cause dizziness, you are cautioned to avoid activities such as driving. You are also advised not to take this medication with other antidepressants as risks of seizures may increase. Weigh the risks and benefits with your specialist.
It is essential that you routinely get medical tests, such as uric blood levels, kidney/liver functions, and complete blood count. If you have kidney stones, you must design a specific diet plan.
Side Effects
This medication is not without any side effects, but some side effects such as an upset stomach, drowsiness, dizziness, nausea, diarrhea, and fatigue can be expected as your body adjusts. If you experience the following persistently, consult your doctor:
Tingling of arms/legs
Easy bleeding and bruising
Signs of infections such as fever and sore throat
Painful and bloody urine
Severe abdominal pain
Weight loss
Eye pain, vision disruption
Signs of kidney issues
Rash
Persistent vomiting and nausea
Allergic reactions to Zyloprim are rare but if you experience symptoms like rashes, itching, swelling, or trouble breathing, inform your specialist immediately.
IMPORTANT NOTE: The above information is intended to increase awareness of health information and does not suggest treatment or diagnosis. This information is not a substitute for individual medical attention and should not be construed to indicate that use of the drug is safe, appropriate, or effective for you. See your health care professional for medical advice and treatment.
Product Code : 5307