Description
Zytiga For Prostate Cancer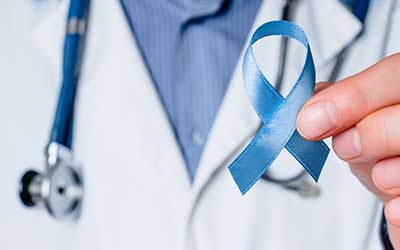 Zytiga belongs to the family of drugs known as antiandrogens (anti-testosterone). Androgens (testosterone) are naturally occurring male hormones, and these androgens promote tumor growth in the prostate gland and help in spreading the disease. These abiraterone acetate tablets act by reducing the production of androgens in the body. This blockage in the androgen production results in slowing down of the growth and spread of prostate cancer.
Zytiga 250 mg is being effectively used in prostate cancer treatment and its spread to other parts of the body. Zytiga is specially used to treat prostate cancer that cannot be treated with surgery or other medications.
Zytiga must not be used by women and children.
Zytiga can be purchased easily from Canada Pharmacy. Quality of the product is guaranteed.
Directions
Zytiga must be taken strictly as prescribed by your doctor. It is usually taken on an empty stomach, once a day or as directed by your doctor. Do not eat anything 2 hours before and 1 hour after you have taken Zytiga. The tablet should be swallowed whole and must not be crushed or broken. Never alter, increase, decrease or stop the medication without consulting your doctor.
Zytiga medication is invariably always combined with prednisolone, which is taken twice a day. Prednisolone may vary in case of surgery, your illness or your stress level.
The initial dose of Zytiga is 1000 mg taken by mouth once daily. It is accompanied by prednisolone 5 mg taken twice a day orally.
Ingredients
Active ingredients (comes in 2 strengths):
Abiraterone acetate 250mg (uncoated)
Abiraterone acetate 500mg (film-coated)
Cautions
Before starting your treatment with Zytiga, consult your doctor on the following conditions:
Liver disease
Heart disease
Hypertension
Low potassium blood levels
Fluid retention
Heart attack
Adrenal gland or pituitary gland disorders
Taking medication for seizures, tuberculosis, HIV
Side Effects
Call your doctor if following side effects of Zytiga develop.
Swelling of feet or ankles
Pin in the legs
Pain or difficulty or burning in urination
Dangerously high blood pressure
High blood sugar
Liver problems
Low potassium
Signs of low adrenal gland hormones
Vomiting
Diarrhea
Weakness
Feeling very hot
Joint pain or swelling
Bruising
Cough
Shortness of breath
Allergic reaction
IMPORTANT NOTE: The above information is intended to increase awareness of health information and does not suggest treatment or diagnosis. This information is not a substitute for individual medical attention and should not be construed to indicate that use of the drug is safe, appropriate, or effective for you. See your health care professional for medical advice and treatment.
Product Code : 12938