Description
Zyvox Medication uses and Indications: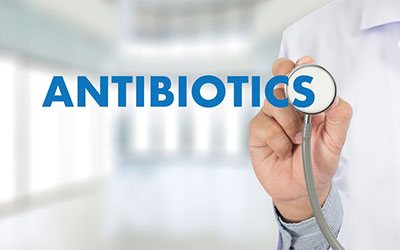 Zyvox (Linezolida)
Zyvox medication is an oxazolidinone antibiotic used to treat certain serious bacterial infections that are often resistant to other antibiotics.
Zyvox generic is available at Canada Pharmacy.
Directions
The normal dosage for an adult is Zyvox 600 mg, taken every 12 hours. Follow the directions for using this medicine provided by your doctor. This medicine may be taken on an empty stomach or with food. Store this medicine at room temperature, away from heat and light. To clear up your infection completely, continue taking this medicine for the full course of treatment, even if you begin to feel better in a few days. Do not miss any doses. If you miss a dose of this medicine, take it as soon as possible. If it is almost time for your next dose, skip the missed dose and go back to your regular dosing schedule. Do not take 2 doses at once.
Ingredients
Zyvox 600 mg tablet contains 600 mg linezolid.
The inactive ingredients are corn starch, microcrystalline cellulose, hydroxypropyl cellulose, sodium starch glycolate, magnesium stearate, hypromellose, polyethylene glycol, titanium dioxide, and carnauba wax. The sodium (Na+) content is 2.92 mg per 600-mg tablet.
Cautions
Do not consume this medicine if you have had an allergic reaction to it or are allergic to any ingredient in this product. This medicine may cause serious increases in blood pressure if certain foods are eaten. Avoid aged, smoked, or pickled foods. Make sure that you take a complete list of foods and beverages from your doctor, nurse, or pharmacist. If moderate to severe diarrhea occurs during or after treatment with this medicine, check with your doctor or pharmacist. If you are pregnant or breastfeeding, before taking this medicine, make sure to discuss the risks first.
Side Effects
Most common side effects include
Diarrhea
Vomiting
Headache
Vaginal itching or discharge
Yeast infection in the mouth
Nausea
Taste alteration
Anemia
A severe reaction includes:
A severe rash
Hives
Breathing difficulties
Dizziness
Serious side effects may include:
Fever
Chills
Body aches
Flu symptoms
Sores in your mouth and throat
Blurred vision
Numbness
Seizure
Low blood sugar
IMPORTANT NOTE: The above information is intended to increase awareness of health information and does not suggest treatment or diagnosis. This information is not a substitute for individual medical attention and should not be construed to indicate that use of the drug is safe, appropriate, or effective for you. See your health care professional for medical advice and treatment.
Product Code : 10032