Description
Learn About Actonel Medicine, Uses and Side Effects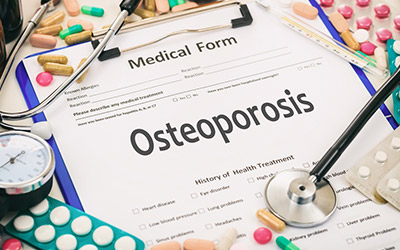 Chemical Name RISEDRONATE (ris-ED-roe-nate)
ACTONEL belongs to a group of medications called bisphosphonates. This medication is used to prevent and treat osteoporosis (thinning of bone) in women after menopause. It works by altering the cycle of bone formation and breakdown in the body. ACTONEL slows bone loss while increasing bone mass, which may prevent bone fractures. It may also be used in men and women to prevent and treat osteoporosis caused by long-term use of corticosteroids. ACTONEL is also used to treat Paget's disease of the bone.
Directions
Take ACTONEL as exactly as prescribed by your doctor. Your doctor may occasionally change your dose to make sure you get the best results.
Take the ACTONEL tablet first thing in the morning with a full glass (6-8 ounces) of water, at least 30 minutes before you eat or drink anything or take any other medication. Use only plain water (not mineral water) when taking an ACTONEL tablet.
After taking an ACTONEL tablet, do not lie down or recline, do not eat or drink anything other than plain water and do not take any other medicines including vitamins, calcium, or antacids for at least the first 30 minutes.
Cautions
ACTONEL can cause serious problems in the stomach or esophagus. You will need to stay upright for at least 30 minutes after taking this medication. You should not take this medication if you are allergic to risedronate, or if you have low levels of calcium in your blood (hypocalcemia), or a problem with the movement of muscles in your esophagus.
To make sure patients can safely take ACTONEL, talk to your doctor if you have:
low blood calcium (hypocalcemia)
a vitamin D deficiency
kidney disease
an ulcer in your stomach or esophagus
Talk with your doctor about the risks and benefits of using ACTONEL.
Side Effects
Serious side effects of ACTONEL may include:
allergic reaction including hives, difficulty breathing, swelling of your face, lips, tongue, or throat.
chest pain
difficulty or pain when swallowing
pain or burning under the ribs or in the back
new or worsening heartburn
severe or ongoing indigestion
severe joint, bone, or muscle pain
new or unusual pain in your thigh or hip
jaw pain, numbness, or swelling
Less serious side effects of ACTONEL may include:
flu symptoms
muscle pain
mild stomach pain or upset stomach
diarrhea, constipation
mild joint or back pain
headache
This is not a complete list of side effects and others may occur. Call your doctor for medical advice about additional side effects or any side effect that bothers you or that do not go away.
IMPORTANT NOTE: The above information is intended to increase awareness of health information and does not suggest treatment or diagnosis. This information is not a substitute for individual medical attention and should not be construed to indicate that use of the drug is safe, appropriate, or effective for you. See your health care professional for medical advice and treatment.
Product Code : 1315