Description
Information About Arava Medication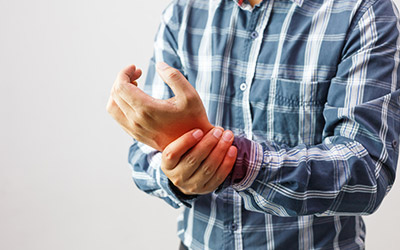 Chemical Name LEFLUNOMIDE (le-FLUN-o-mide)
Arava (Leflunomide)
The Arava medication is used to treat rheumatoid arthritis. It is associated with a group of medications called disease-modifying antirheumatic drugs (DMARDs). DMARDs reduce joint injuries and serious conditions caused by rheumatoid arthritis. Leflunomide is usually used to cure arthritis alone or in integrations with other DMARDs. Arava medication influences the immune system to decrease inflammation and swelling in the body. You may buy Arava medication if you have these symptoms:
Rheumatoid arthritis
Joint damage
Weak physical functioning

You can buy Arava from Canada Pharmacy to ensure you get a genuine product.
Directions
Arava medication is available in Leflunomide 20mg and Leflunomide 10 mg. The suggested dosage of Arava Medication is Leflunomide 20mg once daily.
For people who are at low risk of hepatotoxicity (liver injury) and myelosuppression (decreased bone marrow activity), it is suggested that they take Arava medication 'loading dosage' of 100 mg once every day for 3 days.
Eventually, manage Leflunomide 20mg once daily. For people who are at a higher risk for hepatotoxicity or myelosuppression are suggested to take Arava medication with Leflunomide 20mg once every day without a 'loading dose.'
Note that it might take 6 to 12 weeks after starting Arava medication before you see any changes. In case of missing a dose, consume the missed dose as soon as possible. However, if it is nearly time for your next dose, skip the missed dose.
Do not take an extra dose to make up for the missed dose.
Ingredients
Arava medication contains the active ingredient Leflunomide, while inactive ingredients include:
Colloidal silicon dioxide
Hypromellose
Lactose monohydrate
Magnesium stearate
Polyethylene glycol
Povidone
Starch
Talc
Titanium dioxide
Yellow ferric oxide.
Cautions
Before taking Arava leflunomide, check with your doctor first and inform him if you have any other medical issues and are taking other medications. This medicine contains inactive ingredients, which may cause allergies or other problems. Contact your doctor immediately if you observe any other side effects mentioned above. Furthermore, Arava medication must not be consumed by pregnant women. It can harm the fetus.
Side Effects
The possible side effects of the Arava medication are:
Diarrhea
Fever
Chills
Backaches
Flu
Jaundice
Abdominal pain
Weight loss
Anorexia
Vomiting
Vertigo
Eczema
Respiratory infections
Sores inside your mouth or on your lips
Chest pain
Dry cough
Wheezing
Feeling short of breath
Pain or burning when you urinate
Pale skin
Easy bruising
Bleeding
Rashes
Hair loss
IMPORTANT NOTE: The above information is intended to increase awareness of health information and does not suggest treatment or diagnosis. This information is not a substitute for individual medical attention and should not be construed to indicate that use of the drug is safe, appropriate, or effective for you. See your health care professional for medical advice and treatment.
Product Code : 1345