Description
Altace Drug Facts, Side Effects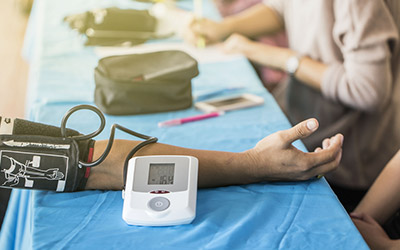 Chemical Name RAMIPRIL (RA-mi-pril)
Altace is a CAPSULE and therefore CANNOT be split.

Altace belongs to group of drugs called ACE inhibitors. ACE stands for angiotensin converting enzyme. It is used alone or in combination with other medications to treat high blood pressure. It is also used to reduce the risk of heart attack and stroke in patients at risk for these problems and to improve survival in patients with heart failure after a heart attack.
Directions
It is important to take Altace exactly as prescribed by your doctor. Closely follow the directions on your prescription label.
Altace can be taken with or without food. Swallow the tablet whole.
If patients cannot swallow the tablet, then open the Altace capsule and sprinkle the medicine into a half-cup (4 ounces) of water, apple juice, or applesauce to make swallowing easier.
Swallow without chewing.
You may store the mixture for up to 24 hours at room temperature or up to 48 hours in a refrigerator.
Cautions
Patients should not use Altace if they are allergic to ramipril, any other ACE inhibitor or chemicals contained in this medication.
To make sure you can safely take Altace, tell your doctor if you have:
kidney disease (or if you are on dialysis)
liver disease
diabetes
a connective tissue disease such as Marfan syndrome, Sjogren's syndrome, lupus, scleroderma, or rheumatoid arthritis
if you are also taking telmisartan (Micardis)
if you have ever had a severe allergic reaction
are pregnant or planning to become pregnant
breastfeeding or planning on breastfeeding

Your blood pressure will need to be checked often. Your kidney or liver function may also need to be tested. Visit your doctor regularly.
Side Effects
Most medications can cause side effects which can be defined as an unwanted response to a medication when it is taken in normal doses. Side effects can range from mild or severe, temporary or permanent. Side effects are not experienced all patients who take this medication. Many side effects can be managed, and others may go away over time.
Stop using Altace and contact your doctor if you experience any of the following symptoms:
Feeling like you might pass out
High potassium level (slow heart rate, weak pulse, muscle weakness, tingly feeling
Dry mouth, thirst, confusion, swelling, and urinating less than usual or not at all
Pale skin, dark colored urine, easy bruising or bleeding
Jaundice (yellowing of the skin or eyes)
Fever, chills, body aches, flu symptoms, sores in your mouth and throat

Less serious side effects may include:
Cough
Tired feeling, headache
Dizziness, spinning sensation
Nausea, vomiting

Immediately seek medical help if you experience signs of an allergic reaction including hives; difficulty breathing and swelling of your face, lips, tongue, or throat.
This is not a complete list of side effects and others may occur. Call your doctor for medical advice about additional side effects that you may experience.
IMPORTANT NOTE: The above information is intended to increase awareness of health information and does not suggest treatment or diagnosis. This information is not a substitute for individual medical attention and should not be construed to indicate that use of the drug is safe, appropriate, or effective for you. See your health care professional for medical advice and treatment.
Product Code : 1332