Description
Axert Prescribing Information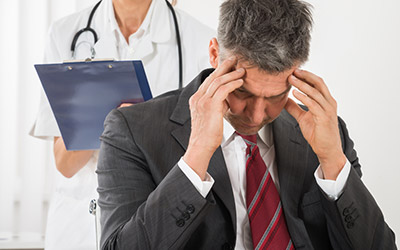 Axert (Almotriptan)
Axert medicine from Canada Pharmacy is a proven effective migraine treatment for adult sufferers of migraine headaches with or without aura. Axert is available in two doses, 6.25mg and 12.5mg. Axert is not intended for the prophylactic therapy of a migraine or use in the management of a hemiplegic or a basilar migraine.
Safety and effectiveness of Almotriptan drug have not been established for a cluster headache, which is present in an older, predominantly male population. Axert should only be used when you have been diagnosed with a migraine. In clinical trials, Axert was proven to deliver pain relief (mild or no pain) from a migraine headache within 2 hours after dosage.
To cure your migraines, you can currently buy Axert medicine from Canada Pharmacy and have it delivered to your doorstep with guaranteed quality.
Directions
Take this medication by mouth with or without food as prescribed by your physician at the first sign of a migraine. The recommended dose of Axert in adults and adolescents age 12 to 17 years is 6.25 mg to 12.5 mg.

As individuals may vary in their response to different doses of the Almotriptan drug, the dosage would be decided on an individual basis.
Ingredients
The active ingredient is Almotriptan malate. The inactive ingredients are:
Carnauba wax
Cellulose
Mannitol
Hypromellose
FD&C Blue No. 2 (12.5 mg only)
Iron oxide (6.25 mg only)
Propylene glycol
Polyethylene glycol
Sodium starch glycolate
Sodium stearyl fumarate
Povidone
Titanium dioxide
Cautions
Never take Almotriptan to prevent a migraine. Don't consume more than 2 doses in a 24-hour period. Axert might cause sleepiness, dizziness, and problems seeing.

Avoid driving, operating machinery, or doing other dangerous activities until you know how Axert affects you.
Side Effects
Side effects from Axert may include a number of conditions:
Upset stomach
Drowsiness
Headache
Dry mouth
Dizziness
Nausea
Vomiting
Mild headache
Pressure or heavy feeling in the body
Warmth, redness or tingling skin.
Other serious side effects may include chest pain, feeling short of breath, feeling of pain in the jaw or neck, numbness or tingling, blue color to the skin, sudden severe headache, sudden weakness, vision problems, confusion, severe stomach pain and bloody diarrhea.
IMPORTANT NOTE: The above information is intended to increase awareness of health information and does not suggest treatment or diagnosis. This information is not a substitute for individual medical attention and should not be construed to indicate that use of the drug is safe, appropriate, or effective for you. See your health care professional for medical advice and treatment.
Product Code : 5503