Description
What is maxalt mlt 10 mg used for?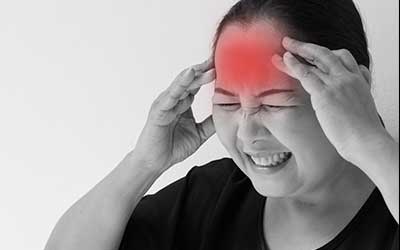 Chemical Name: Rizatriptan (rye zah TRIP tin)
Maxalt MLT is used for the treatment of acute migraine headaches in children 6 years of age and older and adults. It is not used to prevent migraine headaches and is not used for cluster headaches. Rizatriptan works in the brain to relieve the pain from migraine headaches. It belongs to the group of medicines called triptans.
For many people, taking Maxalt Mlt 10 mg makes the headaches go away completely. For others, it reduces the intensity of their headaches to a level that allows them to function all day properly. You can easily purchase the medicine online from Canada Pharmacy.
Directions
Take this medicine strictly according to the amount the doctor has prescribed you. Do not increase, decrease, or shorten your dosage. Taking too much of Rizatriptan might result in the increased chances of its side effects.
Take this medication as soon as you feel pain starting to build up. Do not take this medicine until the pain starts.
Lying down in a quiet, dark room for a while after you use this medicine may help relieve your migraine.
Swallow the tablet whole with a glass of water. Do not crush, break, or chew it.
Ingredients
Ingredients in Maxalt MLT include:
Lactose monohydrate
Microcrystalline cellulose
Pregelatinized starch
Ferric oxide (red),
Magnesium stearate.
Inactive ingredients in MAXALT-MLT orally disintegrating tablets:
Gelatin
Mannitol
Glycine
Aspartame
Peppermint flavor
Cautions
Tell your doctor if you have ever had any unusual or allergic reaction to this medicine or any other medicines.
Elderly patients are more likely to have high blood pressure and age-related heart problems, which may require caution and an adjustment in the dose for patients receiving rizatriptan.
It is very important that your doctor checks your or your child's progress at regular visits.
Side Effects
The most common side effects include:
Chest pain
Heaviness, tightness, or pressure in the chest and neck
Pounding heartbeat
Sensation of burning, warmth, heat, numbness, tightness, or tingling
Shortness of breath
Less common ones include:
Burning, crawling, itching, numbness, prickling, pins and needles, or tingling feelings
Increased heartbeat
Irregular heartbeat
Pain, tightness, or pressure in the neck, jaw, or throat
Slow heartbeat
IMPORTANT NOTE: The above information is intended to increase awareness of health information and does not suggest treatment or diagnosis. This information is not a substitute for individual medical attention and should not be construed to indicate that use of the drug is safe, appropriate, or effective for you. See your health care professional for medical advice and treatment.
Product Code : 2279