Description
What is tamoxifen 20 mg used for?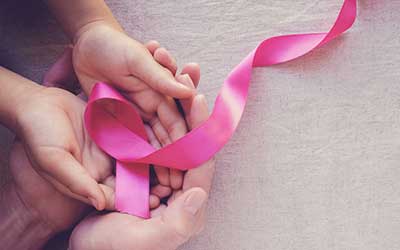 Chemical Name: Tamoxifen (ta-MOX-i-fen)
Tamoxifen belongs to the group of medication known as anti-estrogens. It is used for treating breast cancer that is spreading to other parts of the body. It helps by blocking the estrogen, the female hormone, which is known for promoting cancer growth. Both men and women use this medication. Women in particular, who have already been treated with surgery, have had chemotherapy or radiation done, use this medication to treat early breast cancer.
This medication helps in reducing the risk of developing a more severe type of breast cancer in women, especially in those who've had ductal carcinoma in their situ and have been treated before. Women, who have a higher chance of cancer due to their family history, age or personal medical history, use this medication to reduce the risk of breast cancer.
You can enjoy a reasonable Tamoxifen price when you purchase this medicine from Canada Pharmacy.
Directions
Take the medication according to the instructions given to you by your doctor. Your doctor may initially prescribe you a smaller dose and may later increase it. Take the prescribed dosage directed to you by your doctor. Do not increase or decrease the medication until your doctor tells you to do so. If you are taking the tablet form of this medication, then make sure to swallow the medication whole, do not split it into half. For those taking this medication in liquid form, measure the medicine using a dosing syringe or with a special dose-measuring cup or spoon.
Make sure to get either of mentioned things if you don't have them. You can use this medication without food if you want to. You will have to take this medication on a regular basis to get the most benefits from it.
Ingredients
The active ingredient present in Tamoxifen 20 mg is Tamoxifen.
Cautions
To ensure your safety, inform your doctor if you have any of the conditions listed:
If you are pregnant, planning to become pregnant, or are breastfeeding
Allergic
History of stroke
History of blood clots
Liver disease
High cholesterol
History of cataracts
If you're getting chemotherapy or radiation done
Side Effects
Seek medical help if you have any signs of an allergic reaction to Tamoxifen. Some possible side effects include:
Cataracts
Unusual vaginal discharge
Vaginal bleeding
Irregular menstrual periods
New breast lumps
Pressure in the pelvic area
Liver problems
Increased levels of calcium in the blood
Hot flashes
Weight loss
Dizziness
Irregular heartbeat
Hoarseness
Rashes
Constipation
Diarrhea
Darkened urine
Indigestion
Nausea
Vomiting
The above-mentioned list does not name all of the possible side effects.
IMPORTANT NOTE: The above information is intended to increase awareness of health information and does not suggest treatment or diagnosis. This information is not a substitute for individual medical attention and should not be construed to indicate that use of the drug is safe, appropriate, or effective for you. See your health care professional for medical advice and treatment.
Product Code : 1825