Description
Flonase Nasal Spray Uses and Interactions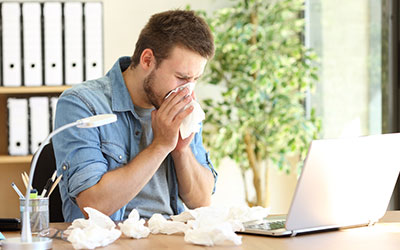 Flonase Nasal Spray (Fluticasone)
Flonase nasal spray contains 
fluticasone propionate
. Fluticasone propionate belongs to the class of drugs called 
corticosteroid
. It works by preventing the release of substances in the body that cause inflammation. It also reduces the effect of substances that trigger allergies such as pollen, dust mites, mold, etc.
The Fluticasone spray is used to treat allergic as well as non-allergic symptoms such as nasal congestion, 
sneezing, runny nose,
 and itchy or watery eyes caused by seasonal or year-round 
allergies.
You can buy Flonase nasal spray from Canada Pharmacy for the best of products at affordable rates.
Directions
The usual dose of the Fluticasone spray is once or twice per day. You need to spray it directly into the nostrils. Shake the bottle well before use. It also recommended blowing your nose gently before use.
Ingredients
Flonase nasal spray contains 50 mcg in an aqueous suspension of microfine fluticasone propionate as well as:
Microcrystalline cellulose
Carboxymethylcellulose sodium
02% w/w benzalkonium chloride
Polysorbate 80
25% w/w phenyl ethyl alcohol
It has a pH between 5 and 7.
Cautions
Do not use Flonase nasal spray if you are allergic to fluticasone.
This medicine can reduce the number of white blood cells in the blood. These cells help fight your body against diseases. Stay away from sick or infected people such as those who have flu, chickenpox, measles, etc. when using this medication.
Not suitable for use by children under four years of age.
Corticosteroid medication can have effects on growth of children.
Avoid using the spray if pregnant.
Avoid using the drug if breastfeeding an infant.
Throw away the bottle after 120 sprays even if there is any medication left in the container.
Side Effects
Using the medicine can have a few minor side effects, but they are common and tend to go away once the treatment is finished. These side effects include:
Cough
Trouble breathing
Sinus pain
Nausea
Burning or itching in the nose
A headache
A sore throat
White patches around the nose
The following symptoms, however, require immediate medical attention and discontinuation of the drug.
Severe nosebleeds
Blurred vision
Redness in eyes
A runny nose
Flu-like symptoms
Wounds
IMPORTANT NOTE: The above information is intended to increase awareness of health information and does not suggest treatment or diagnosis. This information is not a substitute for individual medical attention and should not be construed to indicate that use of the drug is safe, appropriate, or effective for you. See your health care professional for medical advice and treatment.
Product Code : 1527