Description
Calcort (Deflazacort) Uses and Important Information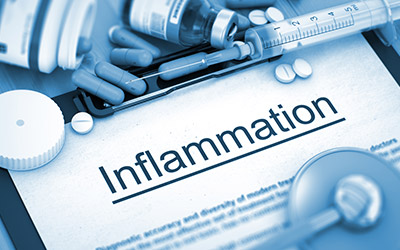 Calcort belongs to the family of medications known as the corticosteroid. Corticosteroids are hormones produced naturally by the adrenal glands to control the inflammatory responses of the body. Corticosteroid medicines are synthe4tic derivatives of natural hormones. Calcort tablets are used to treat a number of conditions where suppression of immune system or reduction of inflammation is required. Some of them are:
Inflammatory disorders of skin, kidney, or eyes
Asthma
Severe allergic reactions
Mixed connective tissue disease
Rheumatoid arthritis
Anemia
Cancer of lymph nodes
Calcort tablets hinder the release of certain chemicals by acting within cells. These chemicals are essential to the immune system as they produce allergic and immune responses that result in inflammation. By reducing the release of these chemicals inflammation is reduced. This helps to control various disease caused by excessive inflammation.
You can order Calcort online from Canada Pharmacy.
Directions
This medication should be taken after breakfast to provide the same effect as a natural corticosteroid. Long-term use of this medicine could make the body reliant it for production of corticosteroids that is why the dosage should be reduced gradually and not stopped abruptly. The dosage of this medication depends on individual clinical needs but the initial dosage should be Deflazacort 6mg and can be increased to Deflazacort 30mg to treat inflammation.
Ingredients
The active ingredient of Calcort tablets is Deflazacort.
Cautions
Corticosteroids reduce the body's natural response to inflammation which may increase the risk of infection. Consult your doctor immediately if you experience any symptoms of infection during treatment. High doses of corticosteroid can result in mood swings. People may experience difficulty sleeping, depression, mood changes, nightmares, suicidal thoughts, and delusions. If you detect any change in your behavior or mood contact your doctor immediately. Possible side effects are just for precaution and it does not mean that every person using it will experience them.
Side Effects
Some side effects associated with this medicine are:
Nausea, abdominal bloating, inflammation of the pancreas
Increased sugar level
Muscle weakness
Unusual weight gain
Water and sodium retention
Susceptibility to infections
Hiccups
Stilled growth in children
Anxiety, mood swings, sleep disturbances, and confusion
Menstrual disturbances
Formation of blood clots
Easy bruising and stretch marks
Increased sweating
IMPORTANT NOTE: The above information is intended to increase awareness of health information and does not suggest treatment or diagnosis. This information is not a substitute for individual medical attention and should not be construed to indicate that use of the drug is safe, appropriate, or effective for you. See your health care professional for medical advice and treatment.
Product Code : 9737