Description
Cardizem SR dosing, indications and interactions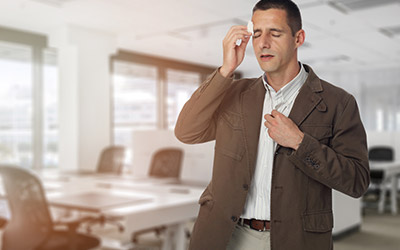 Chemical Name: Diltiazem (dil-TYE-a-zem)
Cardizem SR (Diltiazem SR)
It is a nondihydropyridine calcium channel blocker. It is used in the treatment of hypertension (high blood pressure), angina pectoris (chest pain) and some type of cardiac arrhythmias. Diltiazem SR acts on the smooth muscles of the blood vessels and dilates them resulting in an easier flow along with lowering of the blood pressure. These effects of Diltiazem cause a reduction in the rate, strength and conduction speed of the heart leading to prevention of strokes, heart attacks, and kidney problems. SR used with the name of Diltiazem stands for "sustained release," which means that the effect of the drug is sustained for 12 hours, i.e., its dose is given twice a day.
Diltiazem is available in the market under different names according to its manufacturers. So, buy Cardizem SR 90 or SR 60 or SR 120, easily from an authentic online pharmacy such as Canada Pharmacy.
Directions
Diltiazem must be taken according to the prescription. It should be swallowed whole with a glass of water. Do not chew, crush, break or open the capsule as that may cause too much of the drug to be released at one time which may lead to adverse effects. The doctor should only do alterations in the dosage. Do not stop, increase or decrease the prescribed dose yourself. Consult your physician for modifications.
Ingredients
Active ingredient:
Diltiazem SR 60mg
Diltiazem SR 90mg
Diltiazem SR 120mg
Cautions
Before starting your treatment with Diltiazem, the physician must be aware of certain factors pertaining to the patient, to ensure safe administration of Diltiazem. These factors include;
Very low blood pressure
Had a recent heart attack
Congestive heart failure
A serious heart condition
Already taking digoxin or a beta-blocker
Pregnancy
Breastfeeding
Kidney disease
Liver disease
Side Effects
Side effects encountered with the usage of Diltiazem are listed below. The physician should immediately be consulted on the development of these adverse effects.
Headache
Confusion, hallucinations, abnormal dreams, mental depression, mood changes
Loss of memory
Unusual or uncontrolled movements
Nausea, vomiting
Slow heartbeat
Dizziness and lightheadedness
Loss of appetite
Ringing or other persistent noise in ears
Weight gain
Rash or an itchy or prickly sensation
Weakness, tiredness
Flushing or swelling
Diarrhea or Constipation
IMPORTANT NOTE: The above information is intended to increase awareness of health information and does not suggest treatment or diagnosis. This information is not a substitute for individual medical attention and should not be construed to indicate that use of the drug is safe, appropriate, or effective for you. See your health care professional for medical advice and treatment.
Product Code : 2192