Description
Citalopram drug Uses and Side Effects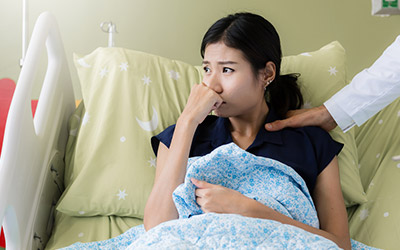 Chemical Name Citalopram (sye-TAL-oh-pram)
Celexa (the chemical name being Citalopram) is a selective serotonin reuptake inhibitor (SSRI) which is used to treat depression. Doctors might also prescribe it for treating other certain conditions. Symptoms that might lead a doctor to prescribe this medicine includes low mood levels, suicidal thoughts, overall fatigue, anxiety, self-harm, etc.
Directions
Citalopram should be taken exactly as prescribed by your doctor. Your doctor may occasionally change the said dose. Do not change the dose on your own. It may take up to 4 weeks for your symptoms to improve. Don't abruptly stop using this medicine.
Generally, the initial dose is taking Citalopram 20mg orally once a day. The maintenance dose can be between Celexa 20 mg to 40 mg once a day. It's recommended that the maximum dose shouldn't exceed taking Citalopram 40mg orally once per day.
Ingredients
Celexa 20 mg and 40 mg are oval, film-coated, scored tablets that contain citalopram HBr in strengths that's equivalent to 20 mg or 40 mg citalopram base.
It also includes several inactive ingredients such as:
Cornstarch
Copolyvidone
Croscarmellose sodium
Lactose monohydrate
Glycerin
Hypromellose
Titanium dioxide
Microcrystalline cellulose
Polyethylene glycol
Iron oxides are used as coloring agents
Cautions
While you can easily buy Celexa 40 mg online through a reliable source such as Canada Pharmacy, there are some precautions you should know about.
Citalopram is not recommended if you've used an MAO inhibitor (phenelzine, linezolid, tranylcypromine, etc.) in the past 14 days.
Any changes in mood or behavior should be immediately reported to the doctor. Young people are known to have suicidal thoughts when taking an antidepressant for the first time.
This medicine has not been approved for use in children.
Do not breastfeed a baby while taking this medicine. Also, consult your doctor if this medicine needs to be taken during pregnancy.
Let your doctor know about any:
Live or kidney disease
Bleeding or blood clotting disorder.
Epilepsy or seizures
Heart ailments
An electrolyte imbalance
Narrow-angle glaucoma
History of drug abuse
Side Effects
Celexa side effects include:
An upset stomach
Vomiting
Diarrhea
Tremors
Insomnia
Dry mouth
Muscle or joint pain
Loss of appetite
Changes in sexual drive or ability
IMPORTANT NOTE: The above information is intended to increase awareness of health information and does not suggest treatment or diagnosis. This information is not a substitute for individual medical attention and should not be construed to indicate that use of the drug is safe, appropriate, or effective for you. See your health care professional for medical advice and treatment.
Product Code : 1402