Description
What does Epivir do?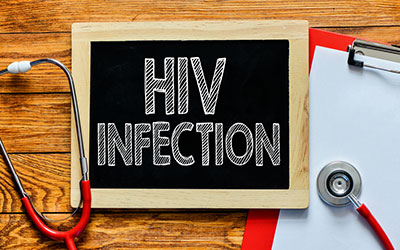 Chemical Name: LAMIVUDINE (la-MI-vyoo-deen)
Epivir generic is used to treat chronic infections caused by Human Immunodeficiency Virus (HIV) and Hepatitis B virus. It treats the chronic infections by preventing the growth of HIV and Hepatitis B virus in your body. Epivir is for treating HIV, the virus that can cause acquired immunodeficiency syndrome (AIDS). Lamivudine 150 mg is not a cure for HIV or AIDS.
You can buy Epivir Generic online on Canada Pharmacy and get it delivered right to your doorstep. You are assured that you'll only get the most genuine product when purchasing from Canada Pharmacy. Furthermore, there's no hassle during the delivery process.
Directions
For adult patients, the recommended oral dosage of Epivir is 100 mg once daily.
The recommended oral dosage of Epivir for pediatric patients aged 2 to 17 years is 3 mg per kg once daily up to a maximum daily dosage of 100 mg.
Epivir tablets and oral solution may be administered with or without food.
The tablets and oral solution may be used interchangeably.
The oral solution should be used for doses less than 100 mg.
Epivir should not be used with other medications that contain lamivudine or medications that contain emtricitabine.
Ingredients
Each tablet contains
100 mg of lamivudine
Hypromellose
Macrogol 400
Magnesium stearate
Microcrystalline cellulose
Polysorbate 80
Red iron oxide
Sodium starch glycolate
Titanium dioxide
Yellow iron oxide
Cautions
Epivir may cause a serious condition called lactic acidosis. Get emergency medical help if you have mild symptoms such as muscle pain or weakness, numb or cold feeling in your arms and legs, trouble breathing, stomach pain, nausea with vomiting, fast or uneven heart rate, dizziness, or very weak or tired feeling.
Epivir can also cause severe or life-threatening effects on your liver or pancreas. Call your doctor at once if you have severe pain in your upper stomach spreading to your back, nausea, loss of appetite, dark urine, clay-colored stools, or jaundice (yellowing of the skin or eyes).
Side Effects
Be are of:
Lactic acidosis and severe hepatomegaly with steatosis
Exacerbations of Hepatitis B after discontinuation of treatment.
Risk of emergence of resistant HIV-1 infection.
Risk of emergence of resistant HBV infection
IMPORTANT NOTE: The above information is intended to increase awareness of health information and does not suggest treatment or diagnosis. This information is not a substitute for individual medical attention and should not be construed to indicate that use of the drug is safe, appropriate, or effective for you. See your health care professional for medical advice and treatment.
Product Code : 1508