Description
Ultravate Ointment 0.05 (Halobetasol Cream) Uses: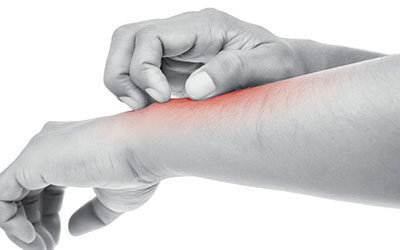 Chemical Name: HALOBETASOL (hal-oh-BAY-ta-sol)
The chemical name of Ultravate ointment is Halobetasol. It is a corticosteroid used on the skin for the reduction of itching and inflammation caused due to different skin conditions. You can buy Ultravate online from Canada Pharmacy. It comes in the form of an oval bottle. Each bottle contains 60 mL of Ultravate.
Directions
Ultarvate is to be used topically to treat skin conditions as recommended by your healthcare provider. Clean and dry the affected area before applying the medication. Apply a thin film, once or twice daily as indicated by the doctor. Usage of Ultravate for more than two weeks is not recommended.
Ingredients
The following ingredients are included in Ultravate:
Cetyl alcohol
Diazolidinyl urea
Glycerin
Isopropyl isostearate
Isopropyl palmitate
Methylchloroisothiazolinone and methylisothiazolinone
Steareth-21
Halobetasol propionate 0.5 mg
Cautions
If you are allergic to it or if you have any other kind of allergies, it is better to inform your healthcare provider, before taking Halobetasol. To know more details, you should talk to your doctor.
Your physician should know your complete medical history as this is very crucial especially of:
Poor blood circulation
Immune system problems
Certain skin conditions
It is to be used topically only on the infected area. Avoid application of the face, groin, and eyes.
If you suffer from allergic contact dermatitis, discontinue the usage of Ultravate.
Excessive usage of Ultravate may cause systemic effects such as reversible HPA axis suppression. Get yourself checked periodically for the evidence of HPA axis suppression. Do not use Ultavate for more than the recommended period by your doctor.
Side Effects
If you are using Halobetasol with consultation from your doctor, then you should keep the fact in mind that he has weighed the pros and cons of the medicine before prescribing them to you. There are a few side effects of using Halobetasol. You need to look out for the following and get medical assistance if they worsen:
Burning
Stinging
Itching
Dryness or redness of the skin
Stretch marks
Skin thinning/discoloration
Acne
Excessive hair growth
Folliculitis
It is rare to develop an allergic reaction to halobetasol. However, if such a situation arises, get medical assistance immediately.
If you notice anything other than the above-listed side effects, you should contact your physician.
IMPORTANT NOTE: The above information is intended to increase awareness of health information and does not suggest treatment or diagnosis. This information is not a substitute for individual medical attention and should not be construed to indicate that use of the drug is safe, appropriate, or effective for you. See your health care professional for medical advice and treatment.
Product Code : 1881