Description
Feliway Diffuser Starter Kit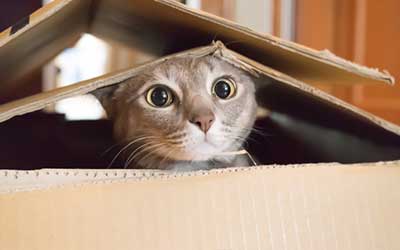 Uses: FELIWAY Diffuser enables reactions to stressful situations to be controlled and avoided.
Reactions to Stress Are Expressed As: Urine marking, vertical scratching, loss of appetite, reduced desire to play, reduced desire to interact.
Use FELIWAY in the Following Stress-Inducing Situations: Moving to a new house, visits to the veterinarian and return from hospitalization, adoption, rearrangement of furniture, vacation homes, introducing new arrivals, overcrowding.
Directions
Directions: Instructions for Use:
1. Remove the vial cap.
2. Screw the diffuser onto the vial and gently tighten.
3. Plug the diffuser into an electric socket.
For Urine Marking or Scratching: Place the FELIWAY Diffuser in the room where marking has taken place. If the cat marks several rooms (with a total surface area of more than 650 sq. ft.), use an additional diffuser in one of the other rooms that have been marked. For Loss of Appetite or Reduced Desire to Interact and Play: Plug in the FELIWAY Diffuser in the room most used by the cat. Area Coverage: 500-650 sq. ft.
One vial lasts approximately four weeks.
Cautions
The physiological effects of this product were not tested by Underwriters Laboratories. The diffuser is specially designed for this product. The properties of the product cannot be guaranteed if a different device is used. Do not cover. Check that the main voltage is the same as indicated on the device. Do not place underneath or behind furniture. When plugged in, do not touch the device with metal objects. When plugged in, do not touch the device with wet hands. During and immediately after use, do not touch the device with your hands. The electric device should only be used with this FELIWAY Diffuser formulation. Use of another substance may increase the toxicity or flammability of the product. The surfaces of the device reach high temperatures to encourage evaporation of active ingredients - these surfaces should not be touched during use of the product.
Side Effects
IMPORTANT NOTE: The above information is intended to increase awareness of health information and does not suggest treatment or diagnosis. This information is not a substitute for individual medical attention and should not be construed to indicate that use of the drug is safe, appropriate, or effective for you. See your health care professional for medical advice and treatment.
Product Code : 10243