Description
What are the Lamotrigine Uses and indications?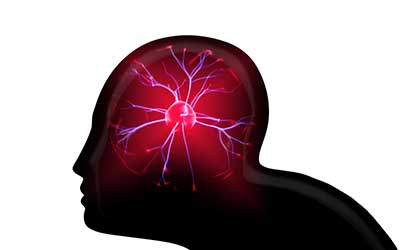 Chemical Name: LAMOTRIGINE (la-MOE-tri-jeen)
Lamictal (Lamotrigine)
Lamictal medication is an antiepileptic drug used to prevent and control seizures. It is also prescribed to the patients who are suffering from extreme mood swings or bipolar disorder. It works by re-establishing the equilibrium of normal substances in the brain.

Lamictal is available in three doses:
Lamotrigine 25 mg
Lamotrigine 100 mg
Lamotrigine 200 mg

You can purchase Lamictal as well as Lamictal generic from Canada Pharmacy.
Fact Table

Formula

C9H7Cl2N5

License

US DailyMed, US FDA

Bioavailability

98%

Legal status

Rx-Only

Chemical Name

Lamotrigine

Elimination half-life

29 hours

Dosage (Strength)

2mg-200mg

Pregnancy

Not Recommended

Brands

Lamictal

Protein binding

55%

PubChem CID

3878

MedlinePlus

a695007

ChEBI

6367

ATC code

N03AX09

DrugBank

DB00555

KEGG

D00354

Routes of administration

By mouth
Directions
Once you are prescribed and buy Lamictal, then the dosage of the drug depends on the age and health condition of the patient. Ingest the whole medicine, avoid chewing it. Don't break the tablet. This medicine is administered orally.

If you accidentally miss the dose take it as soon as you remember it. Don't mix the dose with the other one. Avoid taking 2 doses at the same time.
Ingredients
The active ingredient is Lamotrigine.

Inactive ingredients are:
Calcium carbonate
Low-substituted hydroxypropyl cellulose
Magnesium stearate
Povidone
Saccharin sodium
Sodium starch glycolate.
Cautions
Tell your health professional if you are suffering from kidney or liver disorder, any history of depression or suicidal thoughts, or have an allergy to seizure medicines.

Avoid recommending this medicine by yourself to anyone else suffering from same symptoms and conditions as yours.

Don't stop taking this medication without consulting your doctor. Your condition might get worse. Avoid using it if you are pregnant.
Side Effects
Side effects of Lamictal (Lamotrigine) mostly include:
Tremors
Dizziness
Tired feeling
Blurred vision, double vision
Loss of coordination
Dry mouth
Mild nausea
Stomach pain
Upset stomach
Changes in your menstrual periods
Back pain
Insomnia
A runny nose
A sore throat

If you get any of the following symptoms, visit your doctor as soon as you can:
The first sign of any skin rash, no matter how mild
Fever
Swollen glands
Body aches
Flu symptoms
A headache
Neck stiffness
Increased sensitivity to light
Easy bruising or bleeding
Severe tingling
Numbness
Upper stomach pain
Loss of appetite
Dark urine
Chest pain
Irregular heart rhythm
Feeling short of breath
Confusion
Nausea
Vomiting
Swelling
Rapid weight gain
Urinating less than usual or not at all
Pale skin
Shortness of breath
Rapid heart rate
Trouble concentrating
Increased seizures or worsening of your bipolar disorder.
IMPORTANT NOTE: The above information is intended to increase awareness of health information and does not suggest treatment or diagnosis. This information is not a substitute for individual medical attention and should not be construed to indicate that use of the drug is safe, appropriate, or effective for you. See your health care professional for medical advice and treatment.
Product Code : 1594