Description
What is zoloft?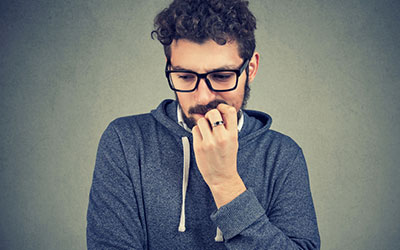 Chemical Name: SERTRALINE (SER-tra-leen)
ZOLOFT is an antidepressant medication which belongs to a group of drugs called selective serotonin reuptake inhibitors (SSRIs). This medication is used to treat depression, obsessive-compulsive disorder, panic attacks, and posttraumatic stress disorder (PTSD). It is also used to relieve the symptoms of premenstrual dysphoric disorder (PMDD), including mood swings, irritability, bloating, and breast tenderness. ZOLOFT affects chemicals in the brain that may become unbalanced and cause depression, panic, anxiety, or obsessive-compulsive symptoms.
NOTE: ZOLOFT is FDA-approved for children with obsessive-compulsive disorder (OCD). It is not approved for treating depression in children.
Directions
Take ZOLOFT exactly as prescribed by your doctor. Your doctor may occasionally change your dose to make sure you get the best results.
ZOLOFT tablets may be taken with or without food. For optimal results, patients should try to take the medicine at the same time each day.
Ingredients
Fact Table

Formula

C17H17Cl2N

License

US FDA

Bioavailability

44%

Legal status

US: RX Only

Chemical Name

Sertraline

Elimination half-life

23–26 hours (66 hours in less-active metabolite, norsertraline)

Dosage (Strength)

25mg (100 tablets), 50mg (28 or 84 tablets), 100mg (84 tablets)

Pregnancy

Consult a doctor

Brands

Zoloft

Protein binding

98.5%

PubChem CID

68617

MedlinePlus

a697048

ChEBI

9123

ATC code

N06AB06

DrugBank

DB01104

KEGG

D02360

Routes of administration

Topical
Cautions
Before using ZOLOFT, patients should be aware of essential safety information that may affect them. Speak to your doctor if you have any of the following conditions:
dangerous drug interaction could occur, leading to serious side effects
patients may have thoughts about suicide when they start taking ZOLOFT, especially those under 24 years old
this medication may alter your mood or symptoms
patients should not start or stop taking Zoloft during pregnancy without your doctor's advice
tell your doctor right away if you become pregnant while taking ZOLOFT because it can cause heart defects or serious lung problems in a newborn if you take the medication during pregnancy
do not use ZOLOFT without telling your doctor if you are breast-feeding a baby
ZOLOFT can cause patients to have a false positive drug screening test. If you provide a urine sample for drug screening, tell the laboratory staff that you are taking ZOLOFT
if you stop taking ZOLOFT, you may have a relapse of depression
To make sure you can safely take ZOLOFT, tell your doctor if you have any of these conditions:
liver or kidney disease
seizures or epilepsy
a bleeding or blood clotting disorder
bipolar disorder (manic depression)
a history of drug abuse or suicidal thoughts
Side Effects
Every medication has side effects; however it is rare that they may occur. Patients can usually find the complete list of side effects with their medication.
Serious side effects may include:
allergic reaction including hives, difficulty breathing, swelling of your face, lips, tongue, or throat
very stiff (rigid) muscles
high fever
sweating
confusion
fast or uneven heartbeats
feeling like you might pass out
hallucinations
overactive reflexes, tremors
loss of appetite, feeling unsteady, loss of coordination; or
trouble concentrating or memory problems
weakness or fainting
seizure
shallow breathing or breathing that stops
Common serious side effects may include:
upset stomach
diarrhea
constipation
vomiting
dry mouth
loss of appetite
drowsiness
headache
dizziness
insomnia
decreased sex drive, impotence, or difficulty having an orgasm
This is not a complete list of side effects and others may occur. Call your doctor for medical advice about additional side effects or any side effect that bothers you or that do not go away.
IMPORTANT NOTE: The above information is intended to increase awareness of health information and does not suggest treatment or diagnosis. This information is not a substitute for individual medical attention and should not be construed to indicate that use of the drug is safe, appropriate, or effective for you. See your health care professional for medical advice and treatment.
Product Code : 1925