Description
What is Lescol Used For?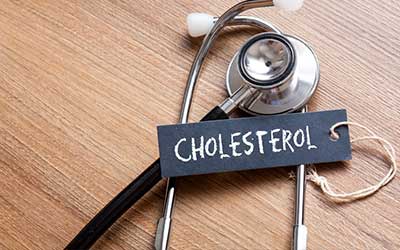 Chemical Name: FLUVASTATIN (FLOO-va-sta-tin)
Lescol (Fluvastatin)
Fluvastatin sodium is a white to pale yellow, hygroscopic powder soluble in water, ethanol and methanol. Fluvastatin reduces levels of bad cholesterol (low-density lipoprotein, or LDL) and triglycerides in the blood while increasing levels of good cholesterol (high-density lipoprotein, or HDL).
Lescol comes in doses of fluvastatin 20 mg and fluvastatin 40 mg for oral intake. You can purchase this medicine online from Canada Pharmacy.
Directions
Take generic Lescol exactly according to the prescriptions your doctor has provided. This medicine is to be taken once or twice each day (according to your doctor's suggestion). It is to be taken at the same time each day.

The tablet must be swallowed as a whole. It must not be crushed, chewed, broken or opened. Tell your doctor if you have trouble swallowing the pill.

You may need to stop using fluvastatin for a short time if you have:
Seizures
An electrolyte imbalance
Severely low blood pressure
A severe illness
Surgery
Ingredients
The ingredients include:
Fluvastatin sodium
Calcium carbonate
Gelatin
Magnesium stearate
Microcrystalline cellulose
Pregelatinized starch
Red iron oxide
Sodium bicarbonate
Talc
Titanium dioxide
Yellow iron oxide
Benzyl alcohol
Black iron oxide
Butylparaben
Carboxymethylcellulose sodium
Detate calcium disodium
Methylparaben
Propylparaben
Silicon dioxide
Sodium lauryl sulfate
Sodium propionate
Cautions
Consult your doctor if you become pregnant. Avoid eating foods that are high in fat or cholesterol. Fluvastatin can cause breakdown of skeletal muscle tissue, leading to kidney failure. Call your doctor right away if you have unexplained muscle pain, tenderness, or weakness especially if you also have a fever, unusual tiredness, and dark colored urine.

To make sure you can safely take fluvastatin, tell your doctor if you have any of these other conditions:
History of liver disease or kidney disease
Diabetes
A thyroid disorder
If you drink more than 2 alcoholic beverages daily
Side Effects
The common side effects are:
Unexplained muscle pain or weakness
Confusion, memory problems
Fever, tiredness, and dark urine
Pain while urinating
Swelling, weight gain, urinating less or more than usual
Increased thirst, hunger, fruity breath, dry skin, blurred vision, weight loss
Nausea, stomach pain, itching, loss of appetite, clay-coloured stools, jaundice
Less serious side effects may include:
Headache
Diarrhea
Sleep problems
Cold symptoms
IMPORTANT NOTE: The above information is intended to increase awareness of health information and does not suggest treatment or diagnosis. This information is not a substitute for individual medical attention and should not be construed to indicate that use of the drug is safe, appropriate, or effective for you. See your health care professional for medical advice and treatment.
Product Code : 1599