Description
Lovenox Uses and Indications: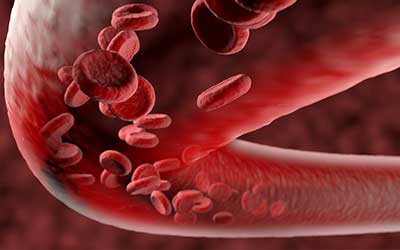 Preservative Free
Chemical Name ENOXAPARIN (en-OX-a-pair-in)
Lovenox (enoxaparin)
Enoxaparin injection is a prescription drug that's available as the brand-name drug Lovenox. Enoxaparin is a type of low molecular weight heparin and belongs to the group of medications known as anticoagulants or antithrombotic agents. These medications reduce the clotting ability of the blood and can reduce the risk of harmful blood clots forming in blood vessels. Lovenox injection is used to prevent and treat harmful blood clots. This helps to reduce the risk of a stroke or heart attack as Lovenox keeps your blood flowing smoothly.
You can purchase a Lovenox injection from Canada Pharmacy.
Directions
Follow the directions for using this Lovenox injection provided by your doctor. It will be injected just under the skin (subcutaneously) but not into your muscle. It is usually given twice a day. Enoxaparin is usually injected in the stomach area. You must use a different area of the stomach each time you get the shot.
If you missed a dose, contact your doctor.
Ingredients
Lovenox is a sterile aqueous solution containing enoxaparin sodium, low molecular weight heparin. The pH of the injection is 5.5 to 7.5.
Enoxaparin sodium is obtained by alkaline depolymerization of heparin benzyl ester derived from porcine intestinal mucosa. The drug substance is the sodium salt.
Cautions
Do not use this medicine if you have had an allergic reaction to it or are allergic to any ingredient in this product. Do not stop using without talking to your doctor. Keep all your medical tests such as platelet counts, and stool occult blood tests. These tests should be done to monitor your progress or check for side effects. Additional lab tests may be done if you are pregnant and have a prosthetic heart valve, or if the medicine does not seem to be working.
Discuss with your doctor the benefits and risks of using this medicine during pregnancy. If you are breastfeeding while you are using this medicine, check with your doctor to discuss the risks to your baby.
Side Effects
Patients prescribed with Lovenox should be aware of the side effects associated with the drug. It is not necessary that every individual taking the drug will experience side effects. Common side effects associated with Lovenox are quite normal and do not require any medical intervention.
These side effects usually disappear after the patients get adjusted to the drug. Some of the common side effects of Lovenox include:
Nausea
Diarrhoea
Fever
Abdominal pain
Vomiting
Swelling of hands and feet
Mild pain, irritation, swelling where the injection is injected
Bleeding from the surgical wound
Dizziness
If these effects are mild, they may go away within a few days or a couple of weeks. If they're more severe or don't go away, talk to your doctor or pharmacist.
IMPORTANT NOTE: The above information is intended to increase awareness of health information and does not suggest treatment or diagnosis. This information is not a substitute for individual medical attention and should not be construed to indicate that use of the drug is safe, appropriate, or effective for you. See your health care professional for medical advice and treatment.
Product Code : 2208