Description
Maxalt 10mg For Migraine: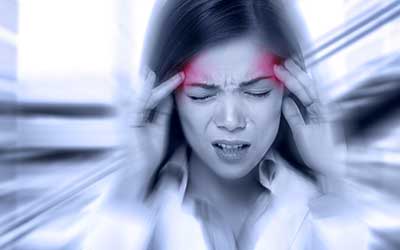 Chemical Name: RIZATRIPTAN (rye-za-TRIP-tan)
Maxalt (migraine medicine) works by narrowing down the blood vessels around the brain. It reduces the amount of triggering substances in the body that may cause headache pain, nausea, sensitivity to light and sound, and other migraine symptoms.
Maxalt is used to relieve migraine headache symptoms. However, it will not prevent migraine headaches or reduce the number of headaches that you might witness.
Rizatriptan is not used for the treatment of a common headache, a headache that causes loss of movement on one side of your body, or any headache that is different from the usual migraine headaches. Use this medication only if your doctor prescribes or approves of it regarding your condition.
You can purchase Maxalt 10 mg online from Canada Pharmacy.
Directions
Once you have taken Maxalt, wait for at least two hours before taking another dose. You must not take more than 30 mg of rizatriptan within 24 hours.
This medication must not be taken if you are allergic to rizatriptan, if you have any history of heart disease, or if you have coronary heart disease, angina, blood circulation problems, lack of blood supply to the heart, uncontrolled high blood pressure, ischemic bowel disease, a history of a heart attack or stroke, or if your headache seems to be different from your usual migraine headaches.
Ingredients
All kinds of Maxalt generic contain rizatriptan benzoate, a selective 5-hydroxytryptamine1B/1D (5-HT1B/1D) receptor agonist.
Each compressed tablet contains the following inactive ingredients:
Microcrystalline cellulose
Pregelatinized starch
Ferric oxide (red)
Magnesium stearate
Each lyophilized orally disintegrating tablet contains the following inactive ingredients:
Gelatin
Mannitol
Glycine
Aspartame
Peppermint flavor
Cautions
Call your doctor at once if you face serious side effects like:
Pain or tightness in the jaw, neck, or throat
Chest pain (spreading to the arm)
Nausea
Sweating
Ill feeling
Numbness or weakness
Sudden severe headache
Problematic vision, speech, or balance
Severe stomach pain and bloody diarrhea
Pale or blue fingers or toes
Agitation, hallucinations, fever, fast heart rate, overactive reflexes
Side Effects
Some side effects include:
Hives
Difficulty breathing
Swollen face, lips, tongue, or throat.
Mild headache
Dry mouth, mild nausea
Pressure or heavy feeling
Dizziness, tired feeling
Warmth, redness, or mild tingling under your skin.
IMPORTANT NOTE: The above information is intended to increase awareness of health information and does not suggest treatment or diagnosis. This information is not a substitute for individual medical attention and should not be construed to indicate that use of the drug is safe, appropriate, or effective for you. See your health care professional for medical advice and treatment.
Product Code : 1633