Description
Mexiletine Uses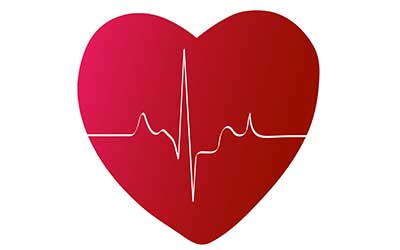 Chemical Name: MEXILETINE (mex-IL-e-teen)
Mexiletine (Generic)
Mexiletine is used to correct irregular heartbeats to a normal rhythm. This medication is used to treat certain types of serious and possibly fatal irregular heartbeat such as persistent ventricular tachycardia. It is used to restore normal heart rhythm and maintain a regular, steady heartbeat. That is why Mexiletine is known as an anti-arrhythmic drug.
You can order Mexiletine online from Canada Pharmacy to get the best rates. The 200 mg Mexiletine price which contains 100 capsules is pretty reasonable. Your order will be delivered right to your doorstep.
Directions
Take this medication orally with a full glass of water usually 2 to 3 times daily or exactly as prescribed by your doctor. Taking this medication with food or an antacid helps to decrease certain side effects that include nausea and heartburn. Dosage may be based on your age and severity of the condition. Use this medication regularly to get the most benefit from it. Tell your doctor if your condition does not improve or if it worsens.
Store the medicine in a closed container at room temperature, away from heat, moisture, and direct light. Keep out of the reach of children.
Ingredients
Each capsule contains Mexiletine hydrochloride.
The inactive ingredients include colloidal silicon dioxide, magnesium stearate, and pregelatinized corn starch.
Cautions
Let your doctor know if you are taking any other medications or supplements to avoid adverse drug interactions. Before taking Mexiletine, tell your doctor or pharmacist if you are allergic to it; or if you have any other allergies.
Furthermore, before using this medication, tell your doctor or pharmacist your medical history, especially of other heart problems, liver problems, and seizure disorders.
This drug may make you dizzy or cause blurred vision. Do not drive, use machinery, or do any activity that requires alertness or clear vision until you are sure you can perform such activities safely. Limit alcoholic beverages.
Consult your doctor before taking this medicine if you are pregnant. This medication passes into breast milk. However, this drug is unlikely to harm a nursing infant. Do consult your doctor before breastfeeding to be safe.
Side Effects
Side effects that may occur while taking this medication include:
Dizziness or lightheadedness
Heartburn
Nausea and vomiting
Nervousness
Trembling or shaking of the hands
Unsteadiness or difficulty in walking
IMPORTANT NOTE: The above information is intended to increase awareness of health information and does not suggest treatment or diagnosis. This information is not a substitute for individual medical attention and should not be construed to indicate that use of the drug is safe, appropriate, or effective for you. See your health care professional for medical advice and treatment.
Product Code : 1649