Description
what is micardis hct used for?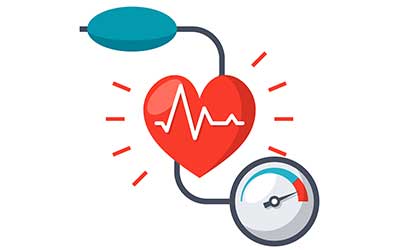 This product is called Micardis Plus in Canada.
Chemical Name: TELMISARTEN (tel-mi-SAR-tan) and HYDROCHLOROTHIAZIDE (hi-dro-clo-ro-THYE-a-zide)
Micardis HCT (Telmisartan/Hydrochlorothiazide)
Micardis HCT is used to treat high blood pressure (hypertension). Lowering high blood pressure helps prevent strokes, heart attacks, and kidney problems. This product contains two main ingredients: telmisartan and hydrochlorothiazide. Telmisartan belongs to a class of drugs called angiotensin receptor blockers (ARBs). It works by relaxing blood vessels so blood can flow more easily. Hydrochlorothiazide is a "water pill." It increases the volume of urine you make, especially when you first start the medication. It also helps to relax the blood vessels so that blood can flow more easily.
Micardis HCT generic is available at Canada Pharmacy at the best price.
Directions
Take this medication orally with or without food as directed by your doctor, usually once daily.
Ingredients
The active ingredients include telmisartan and hydrochlorothiazide.
The inactive ingredients include:
Sodium hydroxide
Meglumine
Povidone
Sorbitol
Magnesium stearate
Lactose monohydrate
Microcrystalline cellulose
Maize starch
Sodium starch glycolate
Cautions
Micardis HCT may interact with other blood pressure medications, digoxin, blood thinners, steroids, lithium, cholestyramine, colestipol, insulin or diabetes medications you take orally, barbiturates, other diuretics, aspirin, NSAIDs (nonsteroidal anti-inflammatory drugs), muscle relaxers, or narcotics.
Tell your doctor all medications you are taking. Micardis HCT is not recommended for use during pregnancy due to the risk of harm to the fetus. This medication passes into breast milk. Consult your doctor before breastfeeding. Get emergency medical help if you have any of these signs of an allergic reaction.
Side Effects
Side effects that may occur while taking this medication include dizziness and upper respiratory tract infections such as a cough, runny or stuffy nose, sore throat dizziness, lightheadedness, blurred vision as your body adjusts to the medication, tiredness, flu symptoms, nausea, or diarrhea.
Micardis HCT may cause dehydration. Tell your doctor if you have any symptoms of dehydration including extreme thirst, very dry mouth, muscle cramps or weakness, fast/slow/irregular heartbeat, confusion, or decreased urination.
Tell your doctor if you have serious side effects of Micardis HCT including fainting, unusual changes in the amount of urine (not including the normal increase in urine when you first start this drug), toe or joint pain, symptoms of a high potassium blood level (such as muscle weakness, slow or irregular heartbeat), decrease in vision, or eye pain.
IMPORTANT NOTE: The above information is intended to increase awareness of health information and does not suggest treatment or diagnosis. This information is not a substitute for individual medical attention and should not be construed to indicate that use of the drug is safe, appropriate, or effective for you. See your health care professional for medical advice and treatment.
Product Code : 2235