Description
What is nitromin spray used for?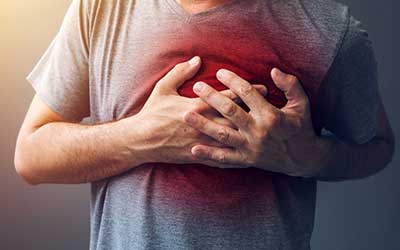 Nitrolingual 0.4mg Pump Spray (Nitromin)
Nitromin Spray is used to relieve angina (chest pain) in people who have a heart condition such as coronary artery disease. This spray can be used before physical activities such as running, exercise or any sexual activity to help prevent chest pain. Nitromin spray uses also include the increase of blood flow throughout the body.
This drug contains Nitroglycerin which belongs to a class of drugs known as nitrate. Chest pain usually occurs when the heart muscles do not get enough blood, so this medication relaxes and widens the blood vessels which allows blood to flow more easily towards the heart.
You can buy Nitromin 0.4mg Pump Spray from Canada Pharmacy at the best price.
Directions
Before using Nitromin spray, spray the pump in the air keeping it away from others and yourself and also keep it away from an open flame. This process is known as priming the pump. The number of times you spray the pump depends on the brand you are using.
Make sure that you do not shake the container.
When using this medication, sit down and remove the plastic cover. Hold the spray upright and open your mouth and bring the container as near to the mouth as possible. Spray this drug onto or under your tongue and use 1 to 2 sprays or as directed by your doctor and close your mouth then.
Avoid eating spitting or even rinsing your mouth for at least 10-15 minutes.
Ingredients
The active ingredient is Glyceryl trinitrate.
Cautions
Before using a Nitromin spray:
Let your physician know about the medical treatments and medicines you are using.
Let your doctor know if you have any allergies before using it especially to any nitrates.
Tell your doctor about the medical history of the family including head injury, anemia, low blood pressure, or any recent heart attack.
Side Effects
Some common side effects caused by Nitromin spray have been mentioned below. But they should go away after treatment.
Dizziness
Lightheadedness
Fainting when sitting or standing
Headache
Burning or tingling in the mouth
Fast heartbeat
Flushing of your face and neck
Keep in mind that your doctor has prescribed you this medication because its benefits to you are greater than the risk of side effects. However, if you undergo any serious side effects as mentioned below then notify your doctor immediately.
Continuing chest pain
Pain in neck, arm or jaw
Excessive sweating
Vomiting
IMPORTANT NOTE: The above information is intended to increase awareness of health information and does not suggest treatment or diagnosis. This information is not a substitute for individual medical attention and should not be construed to indicate that use of the drug is safe, appropriate, or effective for you. See your health care professional for medical advice and treatment.
Product Code : 121