Description
What is imdur used for?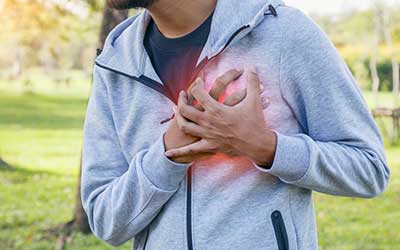 Hyzaar (Losartan/HCTZ)
The chemical name for Hyzaar is Losartan HCTZ. Hyzaar is a prescription medication, and this medication is used to treat hypertension (high blood pressure). It also helps in lowering the risk in patients with high blood pressure or an enlarged heart. Lowering the blood pressure helps in preventing strokes, kidney problems, and heart attacks.
Hyzaar contains losartan 50mg and hydrochlorothiazide (HCTZ) which is why it's also called Losartan HCTZ.
Losartan 50mg works by relaxing the blood vessels and allowing blood to flow around easily. HCTZ is a water pill and causes you to make more urine. You can purchase Losartan 50mg online from Canada Pharmacy.
Directions
Losartan HCTZ is taken by orally usually daily or as directed by your physician. It can be taken with or without food, and if it causes you to urinate more frequently, then it is better to take it at least 4 hours before bedtime so that you do not disrupt your sleep.

Do read the patient information leaflet available before you start taking Losartan HCTZ.

If you are taking drugs to lower your cholesterol level, then it is better to take losartan HCTZ at least 4 hours before or 4 to 6 hours after taking these cholesterol medications.

The dosage of this medication depends on how you respond to the treatment and the severity of your medical condition. Use this medication regularly and make sure you take it at the same time every day.

Let your doctor know if the condition becomes better or starts to worsen.
Ingredients
The ingredients in Losartan are:
Hydrochlorothiazide
Microcrystalline
Cellulose
Lactose hydrous
Pregelatinized
Starch
Magnesium stearate
Hydroxypropyl cellulose
Hypromellose
Titanium dioxide
Cautions
Losartan HCTZ can cause serious damage to a fetus during pregnancy; therefore, it is important to prevent taking this drug when you're pregnant.

Let your doctor know if you are allergic to losartan HCTZ.

Your doctor must know about your medical background and your family's medical history.
Side Effects
Keep in mind that your doctor has prescribed this medication because he or she judged that the benefits of this medication outweigh the risk. Many people who use this medication do not have serious side effects; however, some side effects you may experience when using losartan HCTZ are:
Dizziness
Lightheadedness
Dehydration
Dry mouth
Muscle cramp
Weakness
Fast, slow and irregular heartbeat.
Let your doctor know immediately if you undergo any of the following unlikely but serious side effects:
Fainting
Decrease in vision
Eye pain
Signs of kidney problem
IMPORTANT NOTE: The above information is intended to increase awareness of health information and does not suggest treatment or diagnosis. This information is not a substitute for individual medical attention and should not be construed to indicate that use of the drug is safe, appropriate, or effective for you. See your health care professional for medical advice and treatment.
Product Code : 1567