Description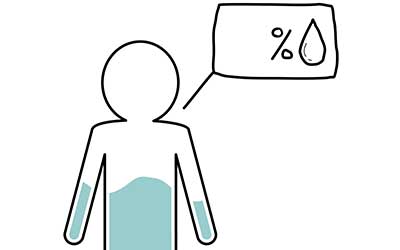 Lasix is a diuretic, or fluid pill, that is used to treat swelling caused by congestive heart failure, liver cirrhosis, and kidney disease. It's also used to treat high blood pressure.
The generic name of Lasix is furosemide.
Lasix is available in 20 mg, 40 mg, and 80 mg oral tablets.
Directions
Take Lasix as your doctor has prescribed. Tell your doctor or pharmacist if you have any questions or concerns about the medication.
Each patient's dose is based on patient response. Patients generally take Lasix one to two times daily. Some patients only take Lasix as needed. Lasix causes frequent urination, so patients may prefer to take it earlier in the day so that they are not kept up all night.
Ingredients
Each Lasix tablet contains furosemide. Inactive ingredients include lactose monohydrate NF, magnesium stearate NF, starch NF, talc USP, and colloidal silicon dioxide NF.
Contraindications
Do not take Lasix if your kidneys are unable to produce urine.
Do not take Lasix if you are allergic to any of its ingredients.
Fact Table

Formula

C12H11ClN2O5S

License

US FDA

Bioavailability

43-69%

Legal status

US: RX Only

Chemical Name

Furosemide

Elimination half-life

Up to 100 minutes

Dosage (Strength)

20mg (100 tablets), 40mg (90 tablets), 80mg (100 tablets)

Pregnancy

Consult a doctor

Brands

Furocot, Lasix

Protein binding

91-99%

PubChem CID

3440

MedlinePlus

a682858

ChEBI

47426

ATC code

C03CA01

DrugBank

DB00695

KEGG

D00331

Routes of administration

By mouth (tablets)
Cautions
Before you start taking Lasix, talk to your doctor about:

All the medications you take
Your allergies
Your health history and current health problems
Your pregnancy or breastfeeding status

Dehydration, low blood pressure, and electrolyte abnormalities can occur with the use of Lasix.
Patients who are allergic to sulfonamide medications should use Lasix with caution.
Side Effects
Lasix medication side effects include hepatic encephalopathy in patients with liver problems, pancreatitis, allergic reactions, ringing of the ears, hearing loss, dizziness, headache, and low blood pressure; however, these are not all the side effects that may occur. If you develop any bothersome or persistent side effects, contact your doctor right away.
Reference:
Lasix. Bridgewater, NJ: sanofi-aventis U.S. LLC; 2011.
IMPORTANT NOTE: The above information is intended to increase awareness of health information and does not suggest treatment or diagnosis. This information is not a substitute for individual medical attention and should not be construed to indicate that use of the drug is safe, appropriate, or effective for you. See your health care professional for medical advice and treatment.
Product Code : 1598